Alberto Contador explains to cyclists why they have to stay home
You have to be in solidarity with the people who are in your house, complying and being aware of the big problem that we are experiencing right now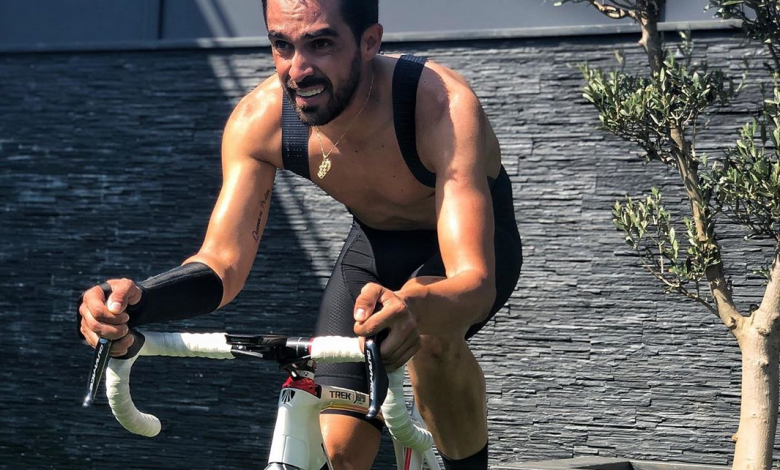 «Without a doubt you have to stay home. You can have a mishap, you can fall and the Health is quite saturated »
In an interview published on ABC, Alberto counter explain why it is important to stay home to combat the coronavirus crisis.
Alberto is overturned to help cyclists that these days they cannot train due to the coronavirus health crisis.
In fact, today he will again do a live session through his Instagram
He has already shared a training session through social networks, and went through 'El larguero' of Cadena Ser to analyze the situation and launch some recommendations.
"You definitely have to stay home. You can have a mishap, you can fall and the Health is quite saturated.
You have to be supportive with the people who are at home, complying and being aware of the big problem that we are living at this time"Contador explained.
38.000 people followed him live
«I have done a live class through Instagram 'Live' and the truth is that I am very happy. People have really enjoyed it, maybe we will repeat: 38.000 people have joined, it has been crazy "
«I would tell fans that you can try to cover up the fact of not going out with indoor cycling, roller or spinning. You can even improve if you do activities like the ones we did on Instagram live (…)
About professional cyclists
As for the professionals, it is somewhat complicated. Is going out with the 'bike' for them work or not work? There is the detail.
I think the worst of all for them is to keep their mouths closed, because when you don't train you should try to eat as little as possible because if you don't quickly gain weight»