Cycling news
Alejandro Santamaría finisher in the Titan Desert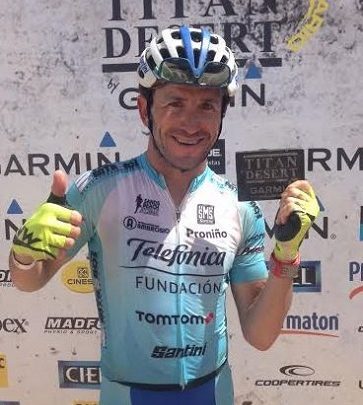 My Titan Desert has been a different adventure. A test that I have been able to live from the inside, without competing or competing.
I have been able to see how the people who are going to finish the test suffer. Participants for whom at each stage, reaching the goal is a special satisfaction and spend the afternoon thinking if they will be able to overcome the next. They are the ones who do this big test. The feeling of the Titans when crossing the goal of the last stage, is of maximum joy; those faces of emotion, those gestures, tears in their eyes, make them feel lucky despite all the suffering.
The organization of the Titan is huge, with a brutal media deployment to mobilize the 600 participants and staff every day throughout Morocco and the most remote places. It is not easy to have all that logistics in the middle of the desert and everything goes perfect. It is also a solidarity test, because they give work to the local people and every day the Titan and its participants leave provisions where it goes.
They also risk and bet hard to make it a fun and unique test for participants with difficult times to make participants feel something that without the Titan would be impossible. Although these risks in the navigation stage had us all in suspense (because one of the participants was lost looking for control point 4 that did not appear until 1:00 in the morning).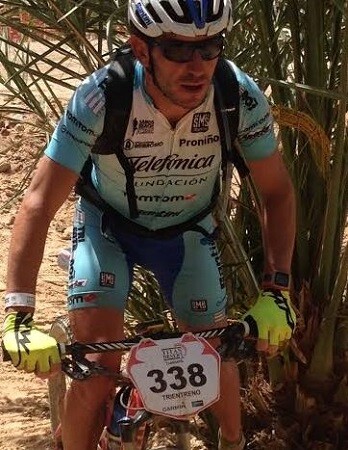 It's a sports tourism vacation to the beast in adventure plan, for unusual landscapes for us doing what we like surrounded by more passionate like us.
My rhythm in the stages was calm guiding the group that I trained and with which I came to this test, but in some it came out in the head a few minutes to be able to see the speed of vertigo that those who dispute come out. There are many fast kilometers of long tracks ideal for a platoon and for road cyclists.
The Titan is full of triathletes and it is a joy to meet familiar faces or fellow fatiguers of triathlons. This test adapts to the characteristics of Ironman triathletes and adventurers looking for challenges, it is an event of personal improvement at all levels, physical and mental.
It is also a test of humanity where at times you can get the best we have inside to help those we have next. In fact, only a few dispute and compete in this test, and most will challenge themselves, because it is a challenge that at least has to be done once in a lifetime.
Participating in the Titan is not easy; Registration is high, you have to be well prepared and this is not everyone's reach. That is why I want to give to those who would like to go but cannot, my participant shirt and my finisher jersey.
I raffle my shirt among all my Twitter followers @trientrenos who retweet this twit:
I draw my shirt #titandesert2015 among followers who retweet me @TomTomSpain @ActiveLanzarote @triathlon
Draw the Jersey of the Titan among all the followers of my personal Facebook page: Alejandro Santamaría sharing this photo:
https://www.facebook.com/alejandro.santamaria.atleta
PublicationsTITAN DESERT by Alejandro Santamaría
First Stages of TITAN DESERT, by Alejandro Santamaría
The preview of the TITAN DESERT 2015 by Alejandro Santamaría
The marathon stage, one of the characteristics of the Titan by Alejandro Santamaría
Alejandro Santamaría: The 5th stage, for me the toughest of the entire Titan Desert