Alejandro Valverde, fined on his first outing after confinement
I think it was legal because to follow the route I had to necessarily go through the place where I was stopped »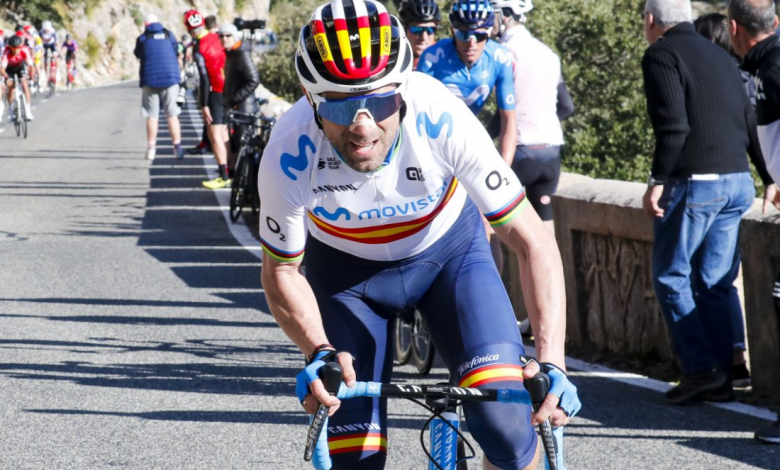 The Murcian cyclist Alejando Valverde has commented on what happened on the first day in which he got on the bike after several months: "I think it was legal because to follow the route I had to necessarily go through the place where I was stopped »
In a news story published by the newspaper The Truth, comment that the Murcian cyclist Alejandro Valverde was fined the first day he went out on his bike on the road in several months.
This was reported in an interview that he gave to the Eurosport channel, where the athlete, who on April 25 turned 40, has recounted what happened to him pedaling after the confinement forced by the expansion of the coronavirus.
«I think it was legal because to follow the route I had to necessarily go through the place where I was stopped.
The agent recognized me and took the data, but I don't know if the complaint will come to me or not. It was the first day and the first day they already hunted me », he pointed out jokingly.
El Bala also spoke about how his preparation is being done in this strange season: «Right now I am with my foot up, because There is a lot left to compete and it will be a very long season.
There's no point in taking the shape right now with everything that will come later. That is why I focus on strength training and the training plan is behind schedule, "he said.
«If I find myself with desire and encouragement, I will extend it for another year»
If I find myself with desire and encouragement, I will extend it for another year, but it's all in the air. Now I want to enjoy this year and the next to the fullest, "he said, while noting that" the years are weighing and young people come who go very fast. "
In 2020 Valverde hopes to participate in classics such as the Strade Bianche and the Milan San Remo before the Tour de France, a test in which he will be present again, as well as in the Vuelta a España and later in the World Cup, which will be held at the end of September in Switzerland.
His intention is also to face the Fleche Wallonne and Liege-Bastogne-Liege, which will take place before a Spanish round that will be "different" due to changing dates and moving from September to the period from October 20 to November 8.
"The body is used to resting on those dates and it will be a very different race than usual, not like the Tour, which will not change much," he said. "It is a good calendar with the World Cup in September and a track for climbers.
It is a competition that motivates me and it will be necessary to see how I am. I usually take the form quickly, but with age it costs a little more, and the idea is to go and contest it 100%, "said the Murcian.