A cyclist is assaulted on the Colmenar bike lane and her bicycle is taken away
The Colmenar bike path in Madrid is a route used by thousands of cyclists every day.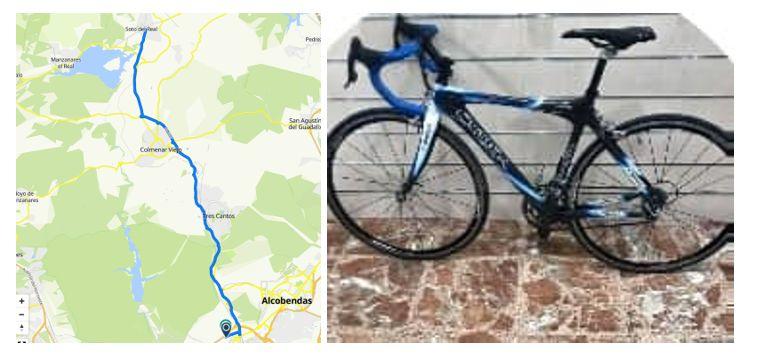 According to the website of Iberobike, Last Friday two women jumped on her to steal her bicycle.
It was, in the known Colmenar bike path in Madrid, a road used by thousands of cyclists every day.
The events occurred on last Friday, September 18, when Zenaida, the cyclist who was riding in that lane, was surprised at Colmenar by two women who pounced on her to take away his bike.
These women, who they were supposedly doing sports, crossed her path and made her stop. One of them jumped on her, throwing her to the ground and taking her bicycle.
A few meters away, there was a van waiting for the two women with the Orbea Onix carbon, to leave quickly.
Zenaida has denounced these events in the Civil Guard, además de pedir ayuda para intentar localizar su bicicleta en el grupo de Facebook de dicho carril bici.