Cameron Wurf will run on the Algarve Tour
The INEOS team has selected Cameron Wurf to participate in the Tour of the Algarve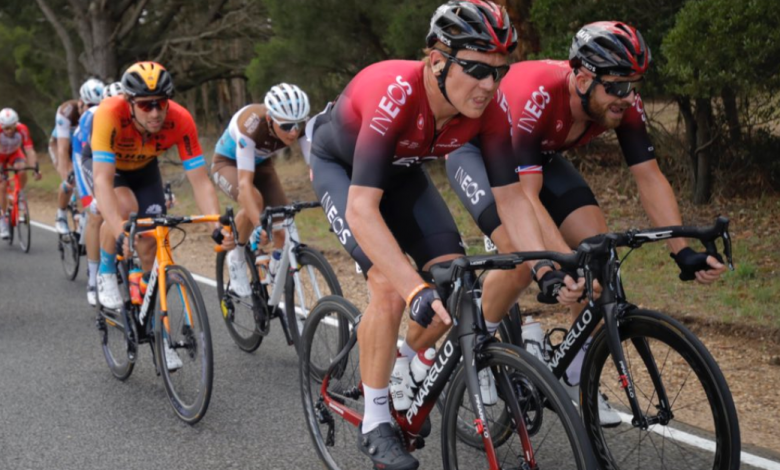 Yesterday, we published that the Australian will be on the starting line of the Roth Challenge 2020, with the best in the world, the team INEOS have selected Cameron Wurf to participate in the Tour of the Algarve That will be played this week.
Cameron Wurf, which announced last January its back to professional cycling from the hand of the INEOS team, I debut at the Cadel Evans Great Ocean Road Race where he had to retire.
Although he continues to train with INEOS and will participate in other cycling events such as this one in the Algarve, the Australian has confirmed that he will be in the Challenge Roth 2020.
We're back in action in Portugal this week at # VAlgarve2020??. Here's our lineup for the five day stage race:@RohanDennis @Kwiato (? 14 ', 18')@swiftybswift@ LukeRowe1990 @GeraintThomas86 (? 15 ', 16')@DylanvanBaarle@cameronwurf pic.twitter.com/ETycxBLBML

- Team INEOS (@TeamINEOS) -
Around the Algarve, 5 stages with 771 kilometers
The team has confirmed it in a Tweet, where it will be their first 5 day competition with INEOS. It will be played between February 19 and 23 in Portugal.
This competition has a total route of 771 kilometers with four stages in line plus an individual time trial of 20,3 kilometers on the last day.
The test will have two finals in high, in the second stage with the first port and fourth with a second category.
The longest stage will be the third with 201,9 kilometers and two third ports and the hardest stage
1st stage

2st stage
3st stage
4st stage
5st stage