Cameron Wurf gives everything and does not finish his first test as a cyclist at INEOS
"I was at the limit from kilometer 5 of the race"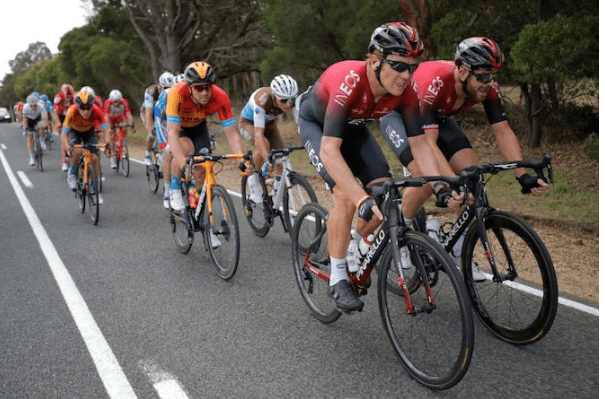 This weekend, Cameron Wurf has returned to compete as professional cyclist with the INEOS team, in a test in Australia.
It has been in the Cadel Evans Great Ocean Road Race a 171-kilometer competition that is part of the UCI WorldTour 2020.
From the first moment, to pull the group and break the race
Cameron Wurf's return to the professional squad It has not been a walk of roses, since it has been seen from the beginning pulling the squad to try to break the race on a windy day and high temperatures.
In cyclingnews commented Wurf «The test was very difficult, as expected. As a team we didn't have a sprinter, so the plan was to make it as difficult as possible, and that meant making it difficult from the beginning«.
«For my first race, it would have been wonderful to have about 50-60 km to ease the way, but I was the first person to stretch the group. That went to the first 5 km and I was at the limit from there «.
Finally, Dries Deveynns Deceuninck-QuickStep took the victory followed by INEOS Pavel Sivakov Cameron withdrew from the test.
«When you have a team like this, it's easy to motivate yourself to do what you can, "said Wurf.
«You can say that Pavel and Dylan in particular were super strong. If we could make it difficult all day, they would have the opportunity to do it well, and they showed it at the end. It was great«.
«It was a great way to start. It was difficult, but I'm glad I did it now, as soon as possible. Now I know what to expect and improve for next time«.