Cycling news
Video: Incredible but true. A truck driver assaults two cyclists with a hammer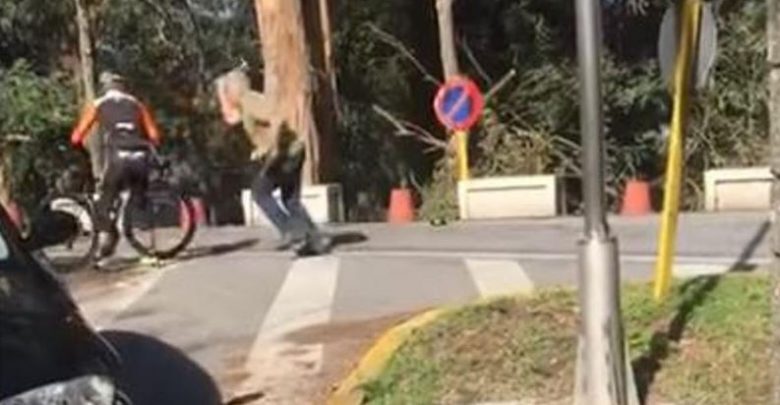 In the video you can see how the driver hits a cyclist with a hammer.
The driver of a wooden truck that operates in Ence Is being investigated after brutally attacking the cyclist.
The authorities investigate the driver of a truck that has assaulted two cyclists in Pontevedra with a hammer after having with them a discussion related to a traffic incident. According to the first versions, the two cyclists were circulating in parallel in front of a truck, when the driver He reproached them for interrupting their path. Both cyclists were placed next to the truck to discuss with the driver, just at the moment they entered the factory where the perpetrator of the aggressions works. All this angered the truck driver, who got off the truck with the intention of attacking them.
The scene has been picked up by a witness in a video that has been disseminated through social networks and WhatsApp groups, which shows how the truck driver even threatens to kill cyclists.
The company that hired the truck driver has issued the following statement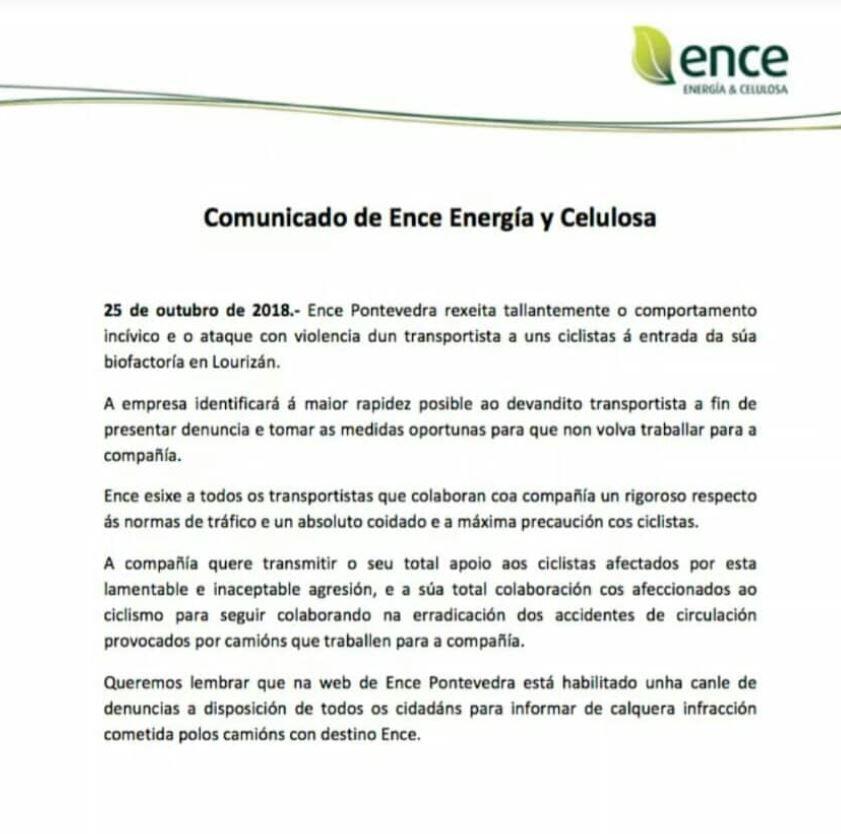 Source and photo; The vanguard