Cycling news
Chris Froome returns to the competition.
The British cyclist, 4 times winner of the Tour de France, 2 of La Vuelta and 1 of the Giro, feels "ready and excited"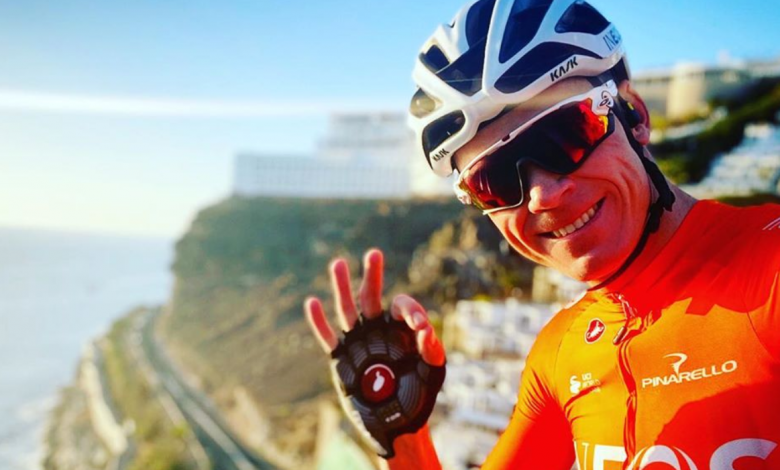 The cyclist Chris Froome He returns to competition on the World Tour and has been "ready and excited" to be able to return after his serious injury.
As reported by the Spanish newspaper, the British cyclist, 4-time winner of the Tour de France, 2 of the Vuelta and 1 of the Giro, feels "ready and excited" before his return to competition in the United Arab Emirates tour
He will after being 8 months off, already recovered from his serious injury in June 2019 after falling before the Dauphiné prologue.
"It is all I have thought in months: to compete again"
Froome comes to the appointment of the World Tour after intense training in recent months and with the idea of ​​playing a supporting role in the Emirates career.
«It's all I've thought about in months: to compete again. It will be a great relief to be back in the bunch again. It seems that I have been given a second chance to return to professional careers after an accident like that.«
The year has been going incredibly well so far, but I still need to manage expectations. I am still quite far from where I was in the Dauphiné, before the accident. It will take me a while to get back to that shape".
He has focused on training volume
Froome's approach has been to develop his training volume and strength in his right leg.
«It has been exciting to see the progress week by week. I haven't done much intensity yet, but I've been doing a lot of volume, that's the focus right now, trying to build that base again.
I'm still doing some rehab and physical therapy sessions off the bike, but that has become secondary now.
The UAE Tour, 7 ideal stages to resume the competition
For Froome, the UAE Tour, with 7 stages, the ideal race for your return. The test will begin this next 23 of and will end on February 29.
«This is one great way to start my season. It's a race I missed last year and I really hoped to do it. It should be a good place to test my legs and go back to the peloton again.
I hope I can do a job for the team and we can try to get the best possible result".
Your INEOS colleagues in the test
The British formation for the UAE test will be composed of Chris Froome, the 19-year-old Spaniard Carlos Rodriguez, which will debut with Ineos, Eddie Dunbar, Michal golas, Christian knees, Salvatore Puccio and the Costa Rican Andrey Amador, the Movistar cyclist who also debuts.
This Sunday marks the start of the #UAETour. We're excited to announce our team, which features a long-awaited return, a pro debut, plus a brand new signing!@Andrey_Amador @EddieDunbar @chrisfroome @golasmichal @ChristianKnees @SalvatorePuccio @_rccarlos pic.twitter.com/SbK8fssOXH

- Team INEOS (@TeamINEOS) February 20