The Club La Santa 4 Stage Mountain Bike Race Lanzarote, returns in January 2021
It will be held from January 23 to 26, 2021, registration opens from today with limited places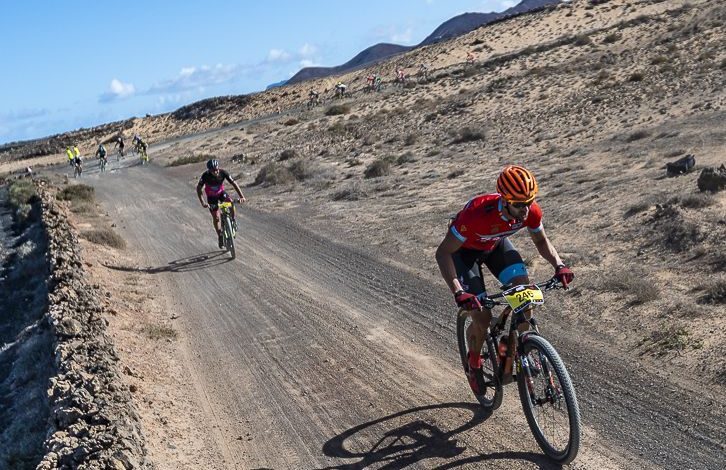 The island of Lanzarote will once again host a face-to-face sporting event after several months without activity due to the pandemic.
La Club La Santa 4 Stage Mountain Bike Race Lanzarote opens registrations to participate in the XVII edition of an event that will kick off the 2021 cycling calendar set by the Royal Spanish Cycling Federation.
La only S1 event of the International Cycling Union held in the Canary Islands will consist of four stages where participants must face various surfaces.
The dates
On Saturday, January 23, the 42km online test will take place, with departure and arrival from Club La Santa.
On Sunday 24, also starting and finishing at Club La Santa, it will be 60km. On Monday the 25th it will be the turn of a 20km time-climb to the Ermita de las Nieves, ending the test on Tuesday the 26th with an 81km stage.
In the Club La Santa 4 Stage MTB Race Lanzarote, professional and amateur cyclists will meet to test their limits on a spectacular route that takes place 90% off road through sand, lava fields and dirt roads to the north of the island .
Limited capacity and security protocols
Club La Santa, organizer of the test, has worked on the development of protocols and sanitary measures in the hands of the competent authorities with the aim of guaranteeing the safety and health of all those registered, as well as all the organization staff of the test.
For this reason, in this edition the capacity of the race will be limited. Likewise, all participants will be required to antigen test o negative PCR test made with a maximum of 72 hours in advance regarding the collection of numbers.
Fabio Cabrera, Director of the Race and Head of Sports at Club La Santa, has indicated that "andWe are very happy to host sporting events on our island again. It has been a complicated year, where we have taken the opportunity to continue working to offer an unforgettable experience to all participants.
We know that the challenge is great but we are prepared to celebrate a historic test with a high level".
RegistrationBike Race Lanzarote
Ya están abiertas las inscripciones a la prueba desde la página oficial de la prueba