How should you overtake a cyclist with poor visibility? Can they run in parallel?
The Civil Guard shows us a video on how to overtake cyclists in a situation of low visibility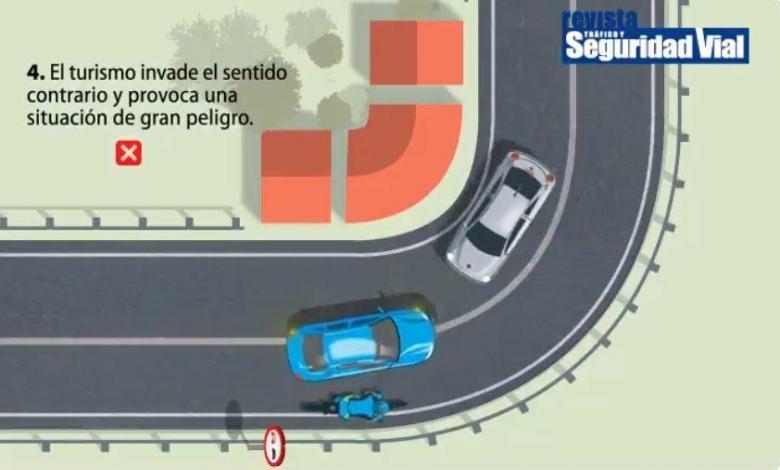 Now in summer, the use of the bicycle throughout our country is very widespread and unfortunately accidents related to the cycling community are increasing.
Many drivers and cyclists do not know the regulations well and that is why the Civil Guard has published a video on their social networks explaining how to make the correct overtaking.
How to overtake a cyclist correctly?
Step 1; Slow down and keep the safe distance behind him.
Step 2, do not overtake, wait for a safe situation
Step 3, overtake the cyclist leaving at least 1,5 meters away
This is the video where he explains it:
If in # Holidays2020 you find yourself a #cyclist if there is poor visibility #You know what do?
1º Reduce speed and keep distance from #security.
2º Do not overtake!
3º Wait for a visibility situation with safe conditions to overtake.pic.twitter.com/Jo1ZjOKFqb

- Civil Guard ?? (@Civil Guard) August 2
Can you drive in parallel?
It is another of the doubts that many drivers have.
A few days ago, the DGT published another video explaining whether or not cyclists can ride in parallel on the road.
"The bicycles may circulate in a parallel position, in a column of two, bordering as much as possible on the right end of the road, standing in a row in sections without visibility and when they form traffic agglomerations."
It must be taken into account that in the circulation regulations article 36 includes:
«Cyclists will not be able to act in this way (" go in parallel ") in those sections with low visibility or when they generate a traffic jam.
If these conditions are met, cyclists will have to settle in a single line, always close to the right end of the road. "
The #bikesThey will be able to circulate in a parallel position, in a column of two, bordering as much as possible on the right end of the road, placing themselves in a row in sections without visibility and when they form traffic agglomerations.

Art 36. #RGC #ReviewNormas? pic.twitter.com/c2UOK9m2dp

- Dir. Gral. Traffic (@DGTes) July 22th, 2020