They arrest the spectator who caused the massive crash in the first stage of the Tour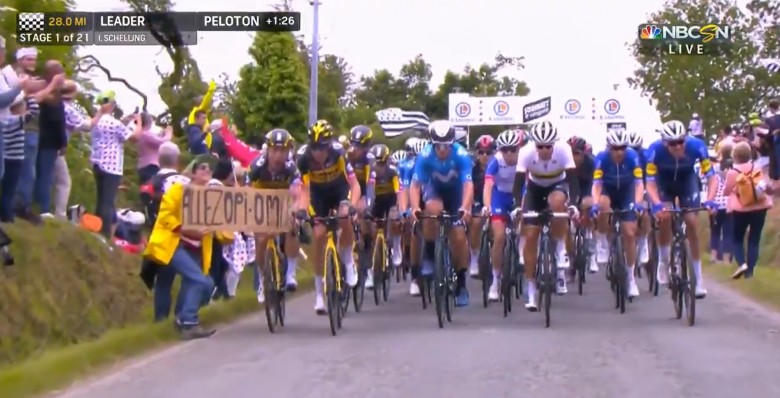 According to the Vanguard, the woman who caused the massive fall in the first stage of the Tour he is in custody in the town of Landerneu, in the north-west of the country.
The spectator who has caused injuries to several runners faces a fine of 1.500 euros although it could be increased in the event that a broker reported it.
Everything indicates that Catalan will do it Mark Soler, He suffered three broken arms and had to withdraw from the test.
The woman, who was trying to get into the cameras with a sign in her hands, caused the fall of Tony Martin, who was leading the pack and the rest of the cyclists fell behind.