Two arrested in Nairo Quintana's team on suspicion of doping
The French Prosecutor's Office opens an investigation for doping; Arkea doctor and Nairo physio arrested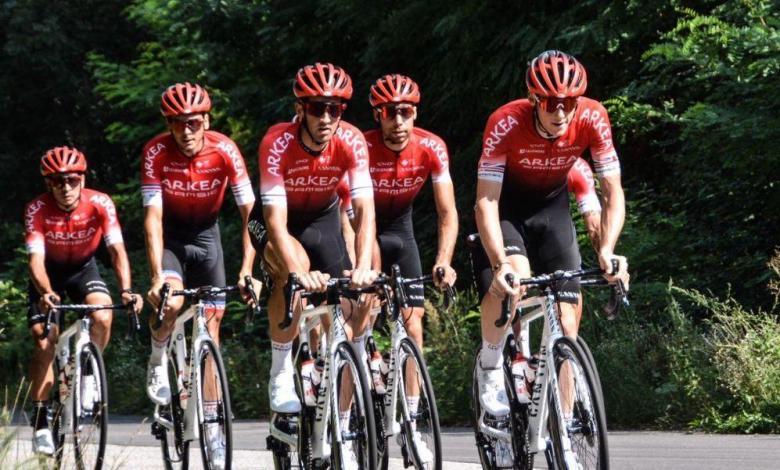 As reported by the world, the French gendarmerie has detained this past Monday two people within the framework of the investigation opened by the Marseille Prosecutor's Office for suspicions of doping in the Arkéa-Samsic team, where he militates Nairobi Quintana.
The investigation was opened after discovery of 'numerous medical devices, including drugs and a method that can be described as doping ».
The French press reported the logs in room from one of the hotels in Quintana and from two other Colombian cyclists from Arkea who also participated in the Tour last Wednesday
The director of the Arkea, Emmanuel Hubert, specified that in this search they were implicated «a very small number of runners and their close environment ", oblivious to their responsibility.
«The team, its director and its technical staff (…) are not questioned at all and consequently they are not informed either closely or far from any element related to the development of the research«, Hubert pointed out.
Hubert transferred any responsibility to Quintana's inner circle
«Obviously we support our riders, but if after the investigation there were elements that confirmed doping practices, the team would immediately dissociate itself from such actss ", commented the manager.
Arrested a doctor and Nairo's physio
The newspaper Le Parisien added that they were dThere were one of the two doctors from Arkea and the Spanish physiotherapist from Quintana.
Among the personal belongings, according to their sources, some 100 milliliters of physiological saline and "injection material".
Quintana, who had appeared in the Grande Boucle with options to get on the podium for the fourth time in his career, was dismounted from that fight after suffering three falls.
The Boyacá rider finished in seventeenth place overall, more than an hour from Tadej Pogacar.