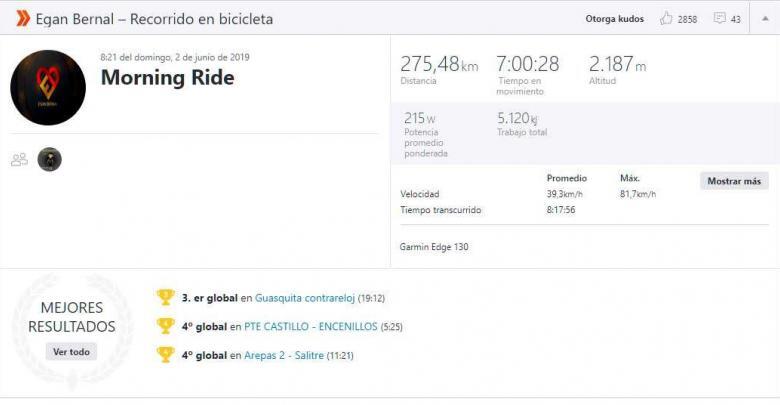 A curious fact that Iberobike has published about the Colombian Team Ineos cyclist Egan Bernal, about a publication of yours in Strava with preparatory training for the Tour de France.
Egan Bernal had prepared to fight for everything in the past Giro d'Italia, but unfortunately he suffered a fall in Andorra while training and fractured the clavicle missing the Italian appointment.
Now he is training again for his next goal, the Tour de France, where he will start with his teammates Chris Froome y Geraint Thomas.
The controversial training
After completing one of his preparatory training for the Tour de France, Egan Bernal hung on the platform Strava all the work done during the hard day of cycling through Colombian lands.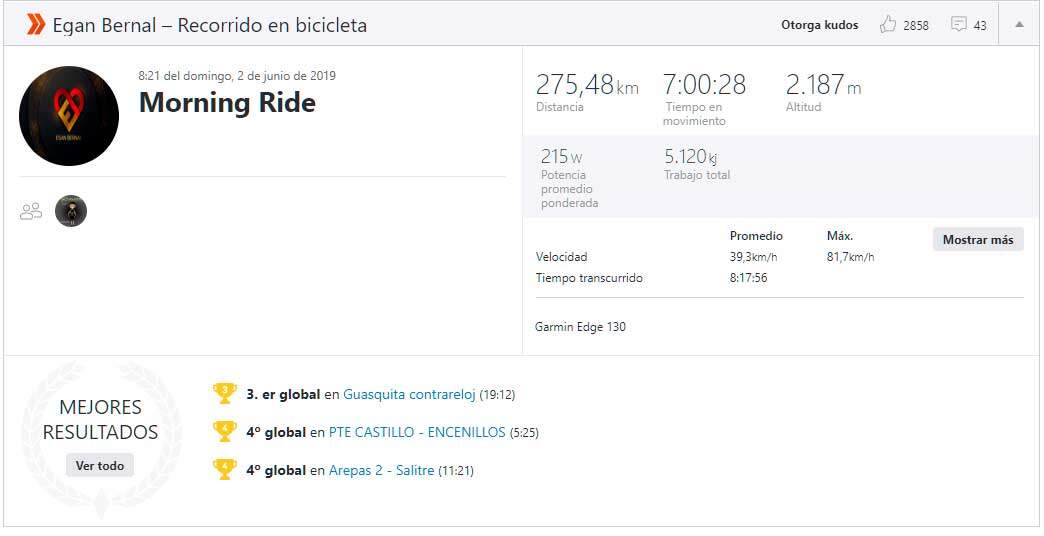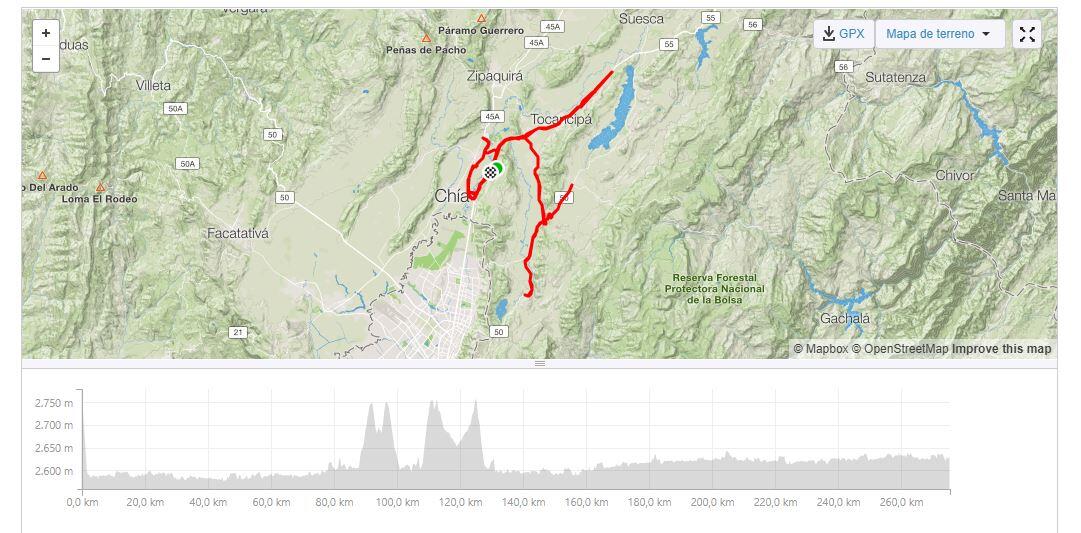 You can consult in the following link the full training
The data of the "morning ride" in Strava by Egan Bernal impress since it traveled 275.48 Km with 2.187m of unevenness to an average of almost 40 km / h. These data gave rise to a "gathering" cyclist with all kinds of conjectures by fans and professionals of cycling.
Go morning ride of @Eganbernal. You go out to buy bread and you lie. pic.twitter.com/nJQei777Ku

- cronoescalada.com (@cronoescalada) June 3, 2019

The first conclusion that was reached is that these data had to be with a grupeta of great quality or trasmoto, according to commented @iocoppino »It has to be with group or trasmoto. If I do not see it exaggerated «

It has to be with a group or a trasmoto. If I do not see it exaggerated.

- iocoppino (@iocoppino) June 3, 2019

@juanserveros threw some more light contributing technical data to the discussion »A stupid exit in power Z2 trasmoto, that only occurs to someone who has no idea of ​​training 40Km / h with that power, with that difference, with these teams and accessories and with the weight of Egan is something normal «

It is silly to go out trasmoto in Z2 power, that only occurs to someone who has no idea of ​​training? 40Km / h with that power, with that unevenness, with those equipment and accessories and with Egan's weight is normal

- Juan Sebastian (@juanserveros) June 3, 2019

The truth is that for any cyclist "amateur" that data is unattainable, but Egan Bernal is called to be a star of cycling, and as such wanted to settle the controversy over their data in Strava with a simple tweet that made everything clear.

Parcero, was not trasmoto nor in group. Neither 2 zone
Was it full all day if something… algo? ✌?

- Egan Arley Bernal (@Eganbernal) June 4, 2019