The fastest cyclist in history, rolling at 280 km / hour
He has done it on a bike designed for the occasion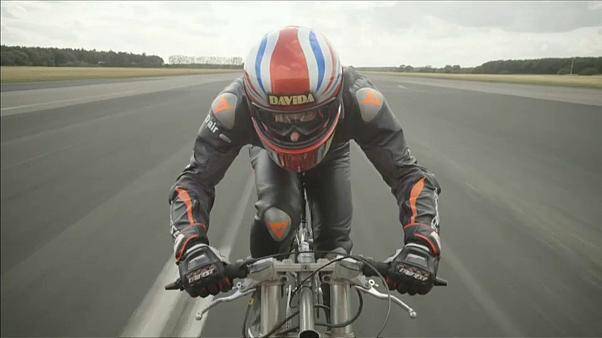 The British Neil Campbell has achieved the world speed record reaching a speed of 280 km / h in the airfield of Elvington (Yorkshire).
Neil Campbell has set the new world speed record on a bike specially designed for the occasion and equipped with a parachute and with the help of a large displacement sports car, a Porsche Cayenne which put him at a speed of 177 km / hour to later release and roll without help.
The bike you have used was specifically designed to reach these great speeds
A British daredevil has become the fastest man in the world on a bike. Architect by day, Neil Campbell was pulled along by a porshe on his custom built bike before being released and hurtling down a runway at 174 miles per hour. pic.twitter.com/E0i4Nudtmk

- Channel 5 News (@5_News) August 18st, 2019


The British pulverized the old Fred Rompelberg brand established in 1995 in Utah (United States) that was at 268 km / h. In this same place, Campbell plans to excel in the future. Together with his team, he aims to reach 350 kilometers per hour next year.