Cycling news
The example of Leo Messi when overtaking a cyclist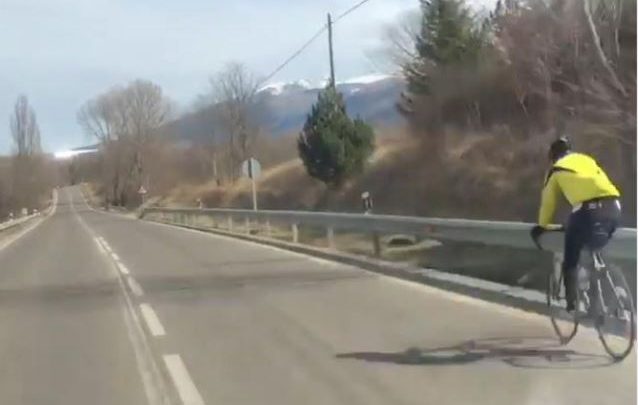 The Argentine footballer, yesterday shared with the Eurosport website a video overtaking a cyclist on the road, respecting the metro and security means.
Football player Leo Messi on his day off in the mountains after winning the two Clasicos against Real Madrid. The azulgrana crack shared these moments of relaxation behind the wheel listening in the background to Abel Pinto (An Argentine singer) but the most striking thing was how driving impeccably respected traffic regulations when they overtook a cyclist.
Messi also recently received the gift of two competition road bikes, the same ones used by Team Sky and more recently that of the Mitchelton-Scott, although it has not been revealed if he uses them for sports practice or simply traveling.
In any case, this move by Messi at the wheel (understanding that it was his wife Antonella who made the video while the footballer was driving) is an example for society and for road safety education.
A great example that will reach many people and that will surely help raise awareness among drivers.
Photo @ cronoescalada