Cycling news
The Movistar team that will go to the Giro
The 8 have already been announced that they will be in the Italian round that begins this Saturday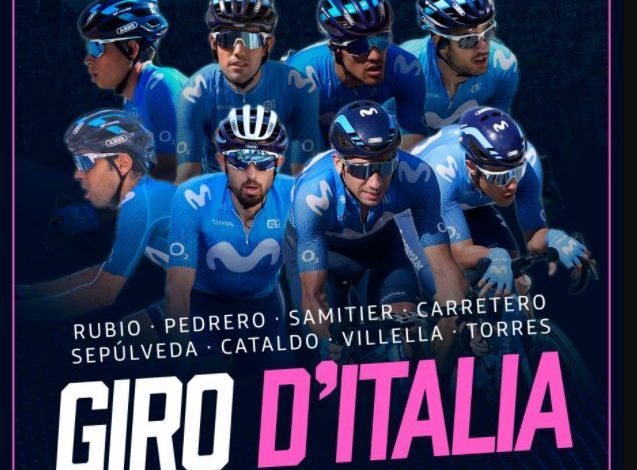 This weekend the 103rd edition of the Giro of Italian, where the team Movistar, which has just won the award for the best club in the Tour de France, is taking part in the Italian event with a team eager to win.
The test will begin this next Saturday and they will be competing until October 25.
The cyclists that make up the Movistar team that will be in the Giro d'Italia are the following:
Darío Cataldo
Davi de Villella
Einer Rubio
Eduardo Sepulveda
Hector Carretero
Antonio Pedrero
Sergio Samitier
Albert Torres.
It will be the debut in the 'Corsa Rosa' for Samitier, Torres and Rubio -the last two will debut in a three-week round-, accompanied by experienced cyclists with previous presence in the race, such as climbers Villella and Sepúlveda.
There will also be the Cataldo off-road vehicle - winner of the 15th stage of the 2019 edition; the only one to 'double' since the Tour- and two of the cyclists who contributed to the Movistar Team victory in 2019: Pedrero and Carretero.
🇮🇹🇮🇹 Our two Italians: @DarioCataldo y @Davide_villella.
👶🔰 Two newcomers in GV: Einer Rubio and @alberttorresb.
💪👦 Two of our most combative: @h_carretero y @SergioSamitier.
🧗‍♂️⛰ And two good climbers: @ stone_antonio y @EduSepulvedaARG.

We go to #Turn ⬇️

- Movistar Team (@Movistar_Team) September 28, 2020