The former vice president of the RFEC arrested for doping with six cyclists in Madrid and Asturias
In the operation a network has been discovered that obtained illegal drugs aimed at improving sports performance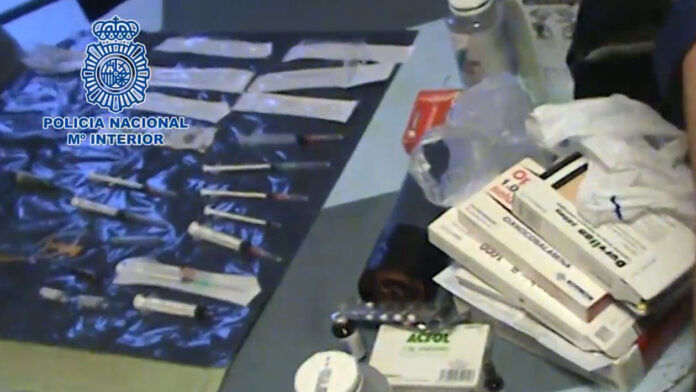 The operation against the distribution of doping substances in Asturias it resulted in eleven detainees - seven in the Principality and four in Madrid - including six cyclists from the PCM Kuota ovetense club and the former vice president of the Spanish Cycling Federation Jorge Luis Montero.
As reported by COPE, In operation sand has discovered a network that got illegal drugs destined amimprove sports performance through the exchange between the athletes themselves and through a provider pharmacy located in Lugones, a town of the Asturian council of Siero, directed by Jorge Luis Montero, who was also president of the Asturian Cycling Federation
The network also supplied in countries of origin of investigated as Colombia, Venezuela, Chile y Belarus, reports the General Directorate of the Police.
The operation has resulted in seven arrested in Asturias, specific four cyclists, former federative, a charge of the City Council of Oviedo responsible for organizing sporting events and another suspected member of the network, while in Madrid four people have been arrestedYes, of them two cyclists.
This is the first joint operation of the Spanish National Police and the American Police Community of America.
The investigation began upon receipt of information from AMERIPOL on the possible existence of an organized group formed by people linked to the world of cycling.
The organization, located in the Principality of Asturias, He was specialized in the acquisition, storage and distribution of illegal drugs, including dopants.
With the first inquiries the Spanish Police corroborated the information and revealed, in addition to the involvement of cyclists, the existence of a complex logistic apparatus which was profit not only for sports but also for the supply of illegal products and the preparation of races.
The agents are they seized a bag that had been thrown in a container by several of the members of the investigated team that contained ampoules of illegal products, syringes, needles and empty boxes of substances used to improve athletic performance.
The researchers found out that some illegal drugs with which they were trafficking were sent to Madrid From Asturias and already in the capital, a person was usually in charge of receiving and distributing them, and sometimes one of the cyclists involved made hand deliveries to other athletes at their own address.
The network had floors destined for the housing of cyclists who had also become the place of supply and distribution of doping products among athletes.
To avoid being discovered in their communications they used their own language with keywords as "pods»When they referred to«dose","gas»To avoid naming doping drugs and« that »when they meant injectables.
Agents registered three homes in Asturias and seized growth hormones, insulin, testosterone and injectable vitamins, as well as several mobile phones and computer equipment.