Cycling news
The judge acquits Vinokourov for the alleged size of the Liege of 2010
They have been acquitted for lack of evidence.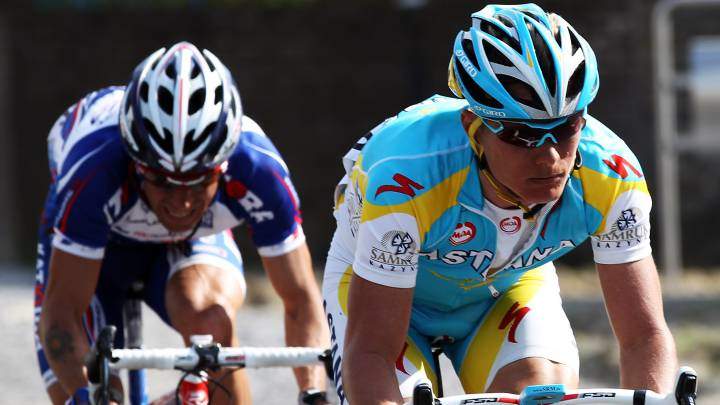 The magistrate released the verdict on the alleged purchase of the Kazakh cyclist to prevail against the Russian in La Decana de 2010.
As reported by the AS diary, the exciclistas Alexandre Vinokourov y Alexandr Kolobnev have been acquitted this Tuesday by the Criminal Court of Liege of the crime of alleged purchase of Liege-Bastogne-Liege 2010, in which the Kazakh defeated the Russian in Ans's goal and the one who supposedly had bribed with an amount of 150.000 euros to achieve victory.
They have been acquitted for lack of evidence.
As reported by the Belgian media Sporza, the magistrate who has directed the case has decided to acquit both runners due to lack of evidence after this trial was postponed twice last October.
Thus both Vinokourov and Kolobnev Alexander Vinokourov acquitted Liège 2010, in addition to a fine of 100.000 and 50.000 euros respectively.
This decision comes after the start of the investigation in 2012 after revealing several payments from Vinokourov to Kolobnev and the exchange of various emails between the two brokers.
The lawyers of the two cyclists declared that the documents presented, as well as the aforementioned emails, were false or pirated.