These are the positions prohibited by the UCI
They will enter into force on April 1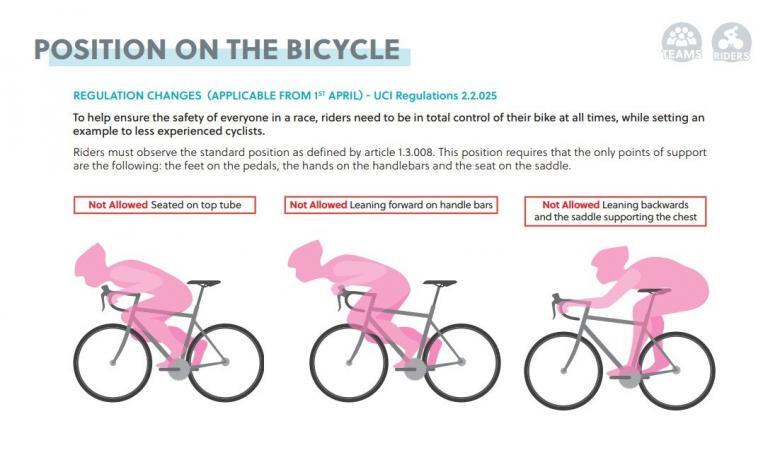 This coming April 1 is the date on which the new regulations that the International Cycling Union has designed to ensure the safety of cyclists will come into force.
In TN, we have already published some of them such as prohibition of Aero poses and from rodar with your elbows on the handlebars.
The UCI has published a guide called RIDER SAFETY NEW REGULATIONS IN 2021 with the definitive measures that will be applied on April 1
This guide has been designed for professionals in the sector, organizers, teams, rollers etc. and details the new measures that have been talked about in recent weeks
The UCI also recalls that the measures of the document have been agreed by representatives of organizers, teams and riders.
The document talks about security measures:
Barriers or fence in carrear
Target area
Installation of intermediate arches
Vehicles in the race
How to throw objects, supplies,
Forbidden postures
Sanctions
UCI Stockings 2021
These are some of the images that summarize the document
Forbidden postures
Throw objects
Target area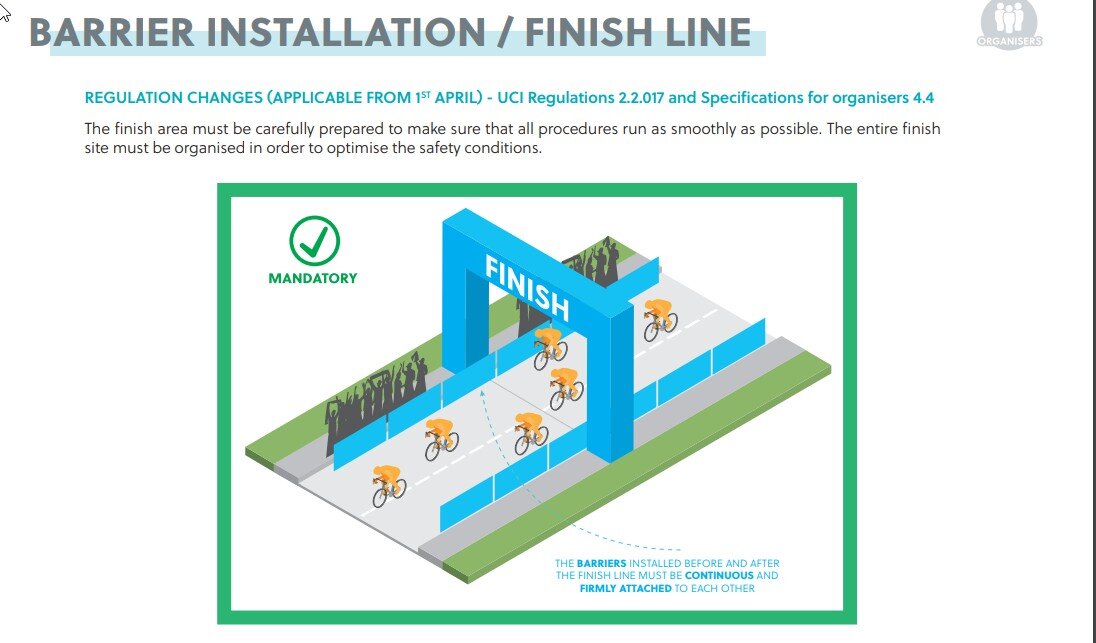 Sanctions