Cycling news
A cyclist dies when being hit by a car whose driver tested positive for drugs
The first hypotheses point to speeding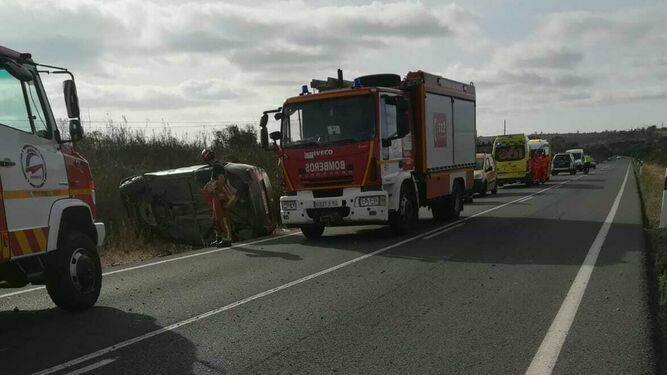 As reported by Seville newspaper, a natural cyclist from Carmona has died early this Friday on the A-499 road, between the municipalities of Villablanca, Ayamonte and Isla Cristina, after being overwhelmed by a tourism cuyo Driver has tested positive for drugs.
This has been confirmed by health and emergency services sources 112 Andalucía, which have specified that the accident has taken place at kilometer 3 of the aforementioned road, and that the unique emergency telephone number 112 received notice about 9: 30.
Firefighters from the Provincial Fire Consortium, Civil Traffic Guard and toilets and medical vehicles of the Public Health Emergencies Company and the Urgent Sanitary Transport Network of the Province of Huelva have moved to the scene of the incident.
Everything points to speeding
At the moment the causes of the accident are unknown, although everything points to driver speeding, whose vehicle gave at least one bell drive. Said driver, along with his companion, a pregnant woman, have been transferred to a health center to check their status.
The deceased cyclist was a native of the Sevillian town of Carmona, although he lived in Isla Cristina, a municipality where the driver of the vehicle is also a neighbor.
From Triathlon News we send our deepest condolences to your family and friends