Cycling news
A cyclist dies after being hit by a car on La Palma
a cyclist of 69 years has passed away this Thursday when colliding a car with two bicycles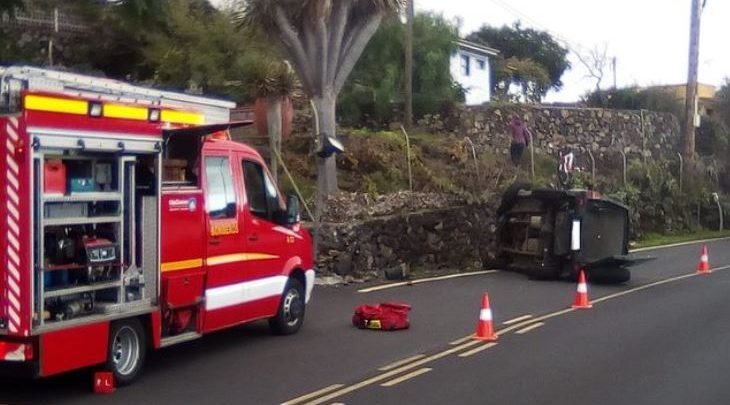 The fatal accident was registered around the 14.30 hours on Thursday November 8 on the road that joins the towns of Los Llanos de Aridane and Fuencaliente.
As reported by diary un Cyclist of 69 years has passed away this Thursday at collide a car with two bicycles when they were traveling along the road that connects Los Llanos de Aridane and Fuencaliente. The fatal accident, in which the other cyclist has been affected with Moderate character policontusiones, has taken place around the 14.30 hours on the stretch of track located at the height of the road of Las Manchas, according to TV La Palma.
The emergency services of the 112, to the aforementioned, received a notice in which reported a collision between a tourist and two bicycles, with trapped inside the tourism, says the Emergency and Security Coordination Center (Cecoes).
The Councilor for Emergencies of the Cabildo, Carmen Brito, has confirmed the death of one of the cyclists to La Palma Ahora. The death has occurred in the General Hospital of La Palma due to the injuries suffered, said a spokeswoman for the 112.
The two cyclists, of Austrian nationality, the driver of the vehicle and his companion (a minor of 4 years) were transferred in ambulances from the Canary Emergency Service (SUC) to the Hospital, the aforementioned 112 spokesperson has indicated to this digital. The wounded cyclist, of 63 years, suffers polyontusiones of slight character. The driver, from 60 years, presented moderate cervicalgia and the youngest of 4 years has been unharmed.
Effective Fire La Palma La Laguna Park had to extract the occupants of the car to be trapped inside the vehicle.
Photo: BOMBEROS LA PALMA