Cycling news
Serious run over by a cyclist in the Cami de la Iessa (Valencia)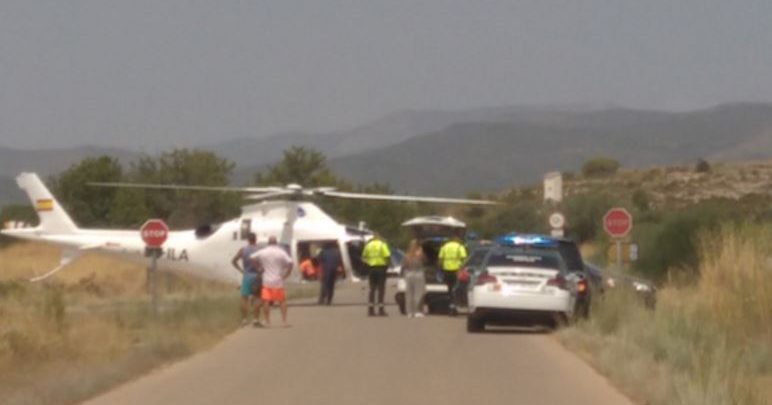 {wbamp-meta name = »image» url = »/ images / stories / news / atropello-ciclista-liria-Cami-Iessa.JPG» width = »300" height = »150"}
A cyclist has been run over by a motor vehicle in the IESSA truck, Llíria yesterday saturday morning.
The man, of English nationality, practiced cycling with some friends, when he was surprised by a woman who was driving his vehicle on this road from Llíria, at the 2 crossroad, where there are two stops at a dangerous junction.
The cyclist is very serious and the local police has requested a helicopter to evacuate it that has landed in the middle of the crossing of this rural road in the municipality of Llíria.
The Civil Guard has made the relevant breath tests to the driver, who was very affected and nervous about the accident and the state of health of the cyclist. The cyclist was transferred by helicopter to the hospital, although the medical picture is still unknown, which seems, however, very complicated.
From Triathlon News we work to try raise awareness among cyclists and drivers trying to report good behaviors and regulations to avoid these tragic news.
Then we leave a series of links where various scenarios are shown and how to act before them
Source: http: //laveudelliria.com/