Cycling news
(Video) The sportiness of a cyclist after a multiple fall
Instead of rejoining the race, Michael Hepburn got off the bike to help a teammate.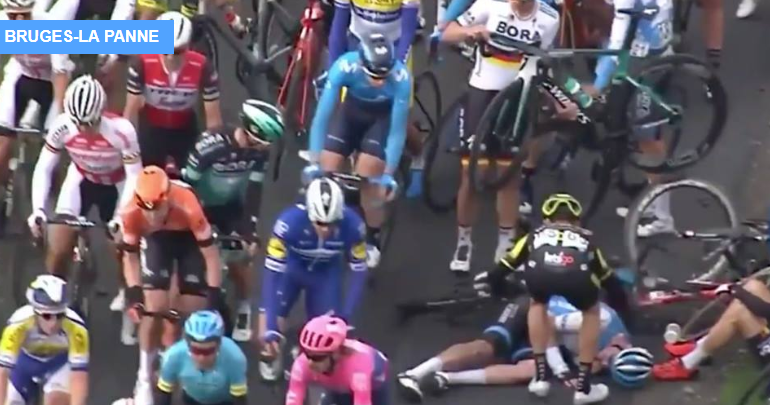 The professional cyclist Michael Hepburn of the Mitchelton-Scott cycling team helped a runner who had been trapped under his bike.
Last week it was held in Holland, the Classic of the Three Days of Witches-La Panne where on the last day of competition and at 11 miles from the finish line the peloton was running at full speed, suffered a multiple fall.
The runners who did not suffer damage quickly climbed back on the bike to continue in the competition. However Michael Hepburn, who was not affected in the fall, instead of continuing in competition got off the bike and began to help Zak Dempster who was lying on the road and with his bike on top.
Hepburn and Dempster of the Israel Cycling Academy are joined by a great friendship, as Dempster confirmed after crossing the finish line: «Heppy is one of my best friends. I was stuck under my bike and out of breath. He asked me: Are you okay, brother? Then he started to get me out of the montonera«.
You may also be interested in this