Cycling news
The woman who was accused of running over three cyclists in Palma is the driver's girlfriend
It was delivered several hours after the outrage was delivered in court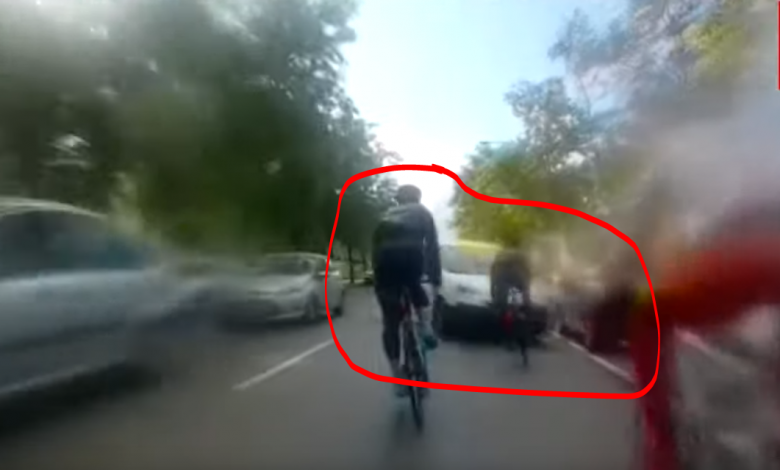 Last Saturday a tragic accident took place in Palma, where a vehicle ran over 3 cyclists and then run away.
According to the last-minute website, the investigation opened by the Palma Police Local Police Unit has concluded that the woman who self-incriminated the attack is really the emotional partner of the driver.
She gave herself up saying she was the mother of the driver
From the moment she turned herself in on duty, this woman took responsibility for the accident. providing wrong information about your identity, since at first I reported that was the mother of the ductr, statement that has been denied.
The vehicle implicated in the events is in his name, but it has been proven that at the time of the collision it was her boyfriend who was driving and carried all the documentation in order. Still, he decided to leave the scene and not help the wounded.
This point makes researchers suspect that He was not fit to drive.
The next day, the boyfriend turned himself in, but without the possibility of doing a breathalyzer and drug test.
The next day, and once the woman's version had been dismantled, the man went to the San Fernando barracks assuming responsibility for the accident without being able to perform the breathalyzer and drug test because more than 24 hours had already passed.
The woman will be charged with a cover-up crime.
Police sources have confirmed that the woman will be charged with an alleged crime of concealment and another obstruction of justice.
For its part, the driver faces a crime of reckless driving resulting in serious injuries and other from Failure to provide relief and of not facilitating his identity.