The strict security measures of the Paris-Nice against the coronavirus
The French classic begins this Sunday in the midst of suspensions of sporting events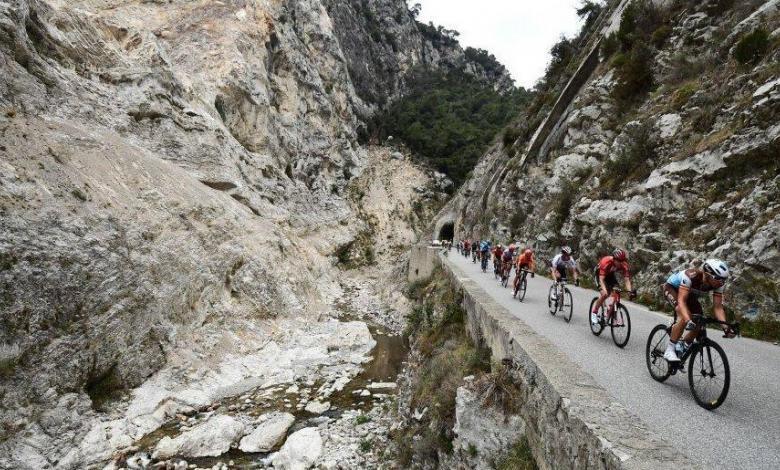 The 78th edition of the Paris-Nice with 8 stages begins today and will end next Sunday in a week in which it has been decided to suspend or postpone several sporting competitions at European level by the coronavirus
In total 136 runners of 17 teams They will be today Sunday on the starting line of the Paris-Nice in Plaisir, on the outskirts of Paris.
Cycling, running and triathlon sports affected
In Italy, country, surrounded by coronavirus, were already affected 3 classic cyclists such as Milan San Remo, La Strade Bianche or the Tyrrhenian-Adriatic.
In addition, in the world of running the half marathon of Paris, the marathon of rome, half marathon world and yesterday the Barcelona marathon, where about 17.000 participants were expected.
In the case of triathlon, the first tests for the coronavirus are already being suspended. The first was the suspension of the Abu Dhabi World Series and the ETU yesterday confirmed the postponement of the European Cup of Melilla that was going to be played at the end of the month.
As for the gala round, the health authorities have imposed a series of drastic measures to try to control the Covid-19 virus
Some of these measures are:
Reinforced door system in the exit and finish zone
Runners will not be interviewed on the starting podium
Runners will be asked to remain on their buses for as long as possible.
At the end of each stage there will be no press conference
There will be no contact between cyclists and public figures on the podium.
They have ensured that no more than two teams are staying at the same hotel.
Water cans cannot be thrown on the road
There will be a special ambulance, dedicated to possible cases of coronavirus
Hopefully everything runs normally and we should not regret any incident or infected
Further information: https://www.paris-nice.fr/en/