A Spanish world runner-up with 653 kilometers on the roller
María José Silvestre is proclaimed runner-up in the world after pedaling 24 hours without rest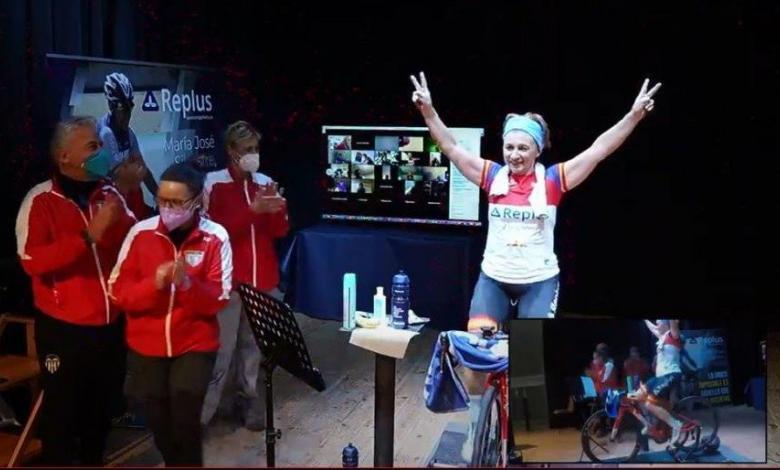 As reported by super sports, the Valencian Maria Jose Silvestre got yesterday the 24-hour world runner-up on the roller completing a distance of 653 kilometers.
He has done it, in a competition that has been done virtually on a 29 kilometers circuit, started at 6 in the afternoon and ended this past Sunday. where the victory went to the switzerland Isa Pulver,
"ANDI am very happy because I did not expect to do so many kilometers.
Without preparing the test and with the different roller than the one I had, happy to have achieved this after a blank year. Rubbing shoulders with the best in the world is great »
He suffered 2 crises
María suffered two seizures during the competition, one at 4 in the morning and another around two in the afternoon, four hours from the end.
His goal was to reach 500 kilometersYes, but upon reaching that figure, it has been proposed to reach 600.
"The final two hours have been agonizing where the need for a team has been demonstrated, which has taken me to 653 kilometers«.
María José was the winner (and the first Spanish to do so) of the last edition of the 24 hours of Le Mans
For a cause of solidarity
The money raised will go to the AFABocairent association of relatives with Alzheimer's patients