Mathieu Van der Poel moves 1.372 watts for 17 seconds to win the Strade
These are your Strava details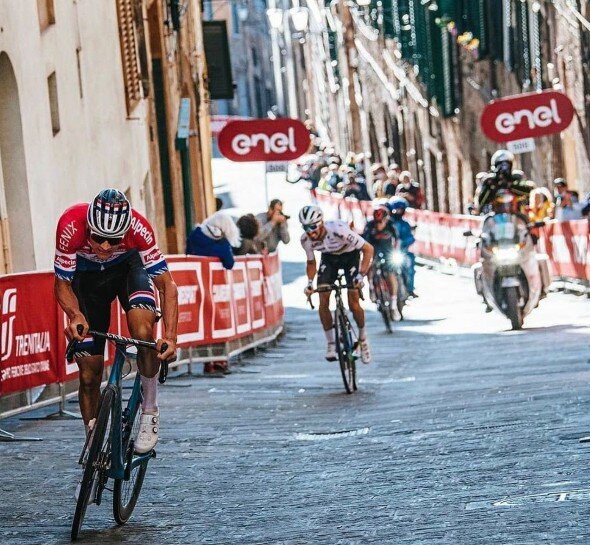 The Dutch Cyclist Mathieu van der Poel won last Saturday a landslide victory in the Strade Bianche after launching a powerful attack leaving Alaphilippe behind.
In this attack I get to reach a whopping 1.105 watts on the bike on the Santa Caterina ramp
Stage data
The Belgian completed the 186 kilometers de the test in a time of 4.45: 55 reaching an average power of 389 watts at an average of 39,2 km / h.
In last 60 kilometers of the race Van der Poel completed them in 1:30:00 with a 439 watts average power.
On the climb up the sterrato section of Le Tolfe he rolled for 60 seconds at an average of 748 watts
These figures were increased by his final attack on the demanding climb to Santa Caterina, where for 20 seconds Van der Poel pedaled with a 1.004 watts average power and a maximum heart rate of 186.
Peak watts at 1.372 watts
The peak power reached by Van der Poel was 1.372 watts in some phases of the final stretch with the climb to Santa Caterina.
Strava data
The cyclist himself has published in his Strava session data
The record is held by Griepel with 1.903 watts
The Israeli cyclist achieved the power record in a test in 2016.
It was in the sixth stage of the Tour Down Under, the German sprinter managed to move 1.903 watts, reaching a top speed of 76,8 km / h.
Throughout the sprint, he averaged 1.326 watts.
AS source