Two cyclists killed by an 18 driver who tested positive for drugs die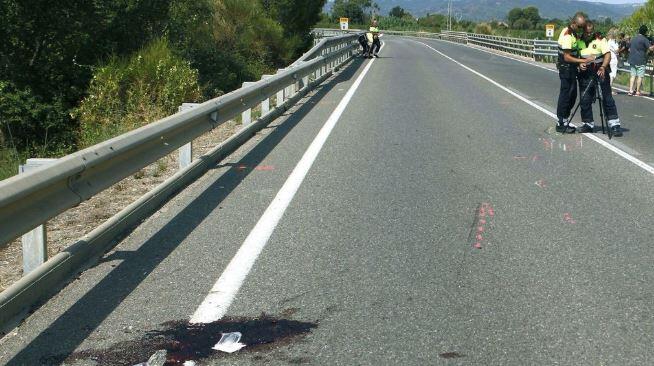 {wbamp-meta name =  »image» url =  »images / stories / news_08 / cyclists-run-over-tarrragona.JPG» width =  »300â € ³ height = » 150â € ³}
The accident occurred around the 8 in the morning in the province of Tarragona. The emergency services could not do anything to save the lives of the cyclists.
According to the newspaper reports the español.com two cyclists have passed away this morning to be run over by a car while they were circulating on the T-310 road, near Montbrió del Camp, in Tarragona.
It was the Servei Català de Trànsit (SCT) who reported the accident. The tragedy occurred around 8:16 a.m. at kilometer 8. The Catalan police reported that the driver, a boy from 18 years old from Reus and of Spanish nationality, has given positive in drugs.
He was arrested, charged with two crimes of driving under the influence of narcotics and recklessly and two others of murder for serious imprudence.
Up to eleven patrols from the Mossos d'Esquadra, four ambulances from the Medical Emergency System (SEM) and two crews from the Generalitat Firefighters traveled to the scene of the accident, although they could do nothing to save the lives of the two cyclists.
From Triathlon News we work to try to raise awareness among cyclists and drivers trying to inform about good behavior and the regulations to avoid these tragic news.
Then we leave a series of links where various scenarios are shown and how to act before them
Source and Photo: elspanol.com