Nairo Quintana «I have never used doping substances»
Nairo Quintana breaks his silence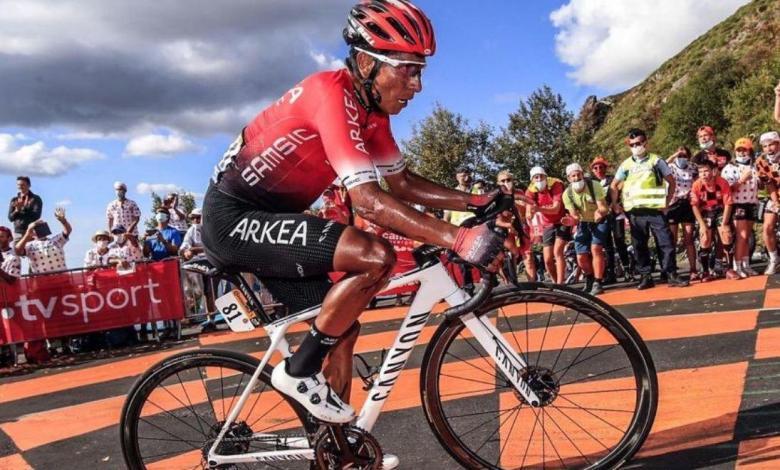 Nairo Quintana The Arkea-Samsic team has published a statement on social networks about suspicions of doping, after the investigation of the French prosecutor's office.
The Colombian he claims he has nothing to hide and that no type of doping substances was found in the hotel where the team was staying.
Nairo commented that the police had seized 'perfectly legal' vitamin supplements, and He added that no doping substances were found during the raid.
The investigation was opened to find a method that can be classified as dopant
Last monday were arrested one of the two doctors at Arkea as well as the Spanish physiotherapist from Quintana. Among the personal belongings, some 100 milliliters of physiological saline and "injection material".
The investigation was opened after discovery of these 'numerous medical devices, including drugs and a method that can be described as doping ».
This is the full statement
«I, Nairo Quintana, have been a clean runner throughout my sporting life and have an impeccable biological passport.
I want to clarify to the public opinion, to my fans and cycling followers that never in my entire career (Junior, Sub 23 and professional) have I used illegal substances that improve my sports performance and that betray the principles of sport.
For now, a preliminary investigation is being carried out and I have answered all the questions and doubts and I am willing to continue doing so on a voluntary basis until the whole situation is clarified on the basis indicated: I have never used doping substances and no illegal substance was found in the police investigation.
I, without fear, will continue to be strong, defend the truth and follow my path, no matter how much the crowd, at times, take another course«.
Official statement pic.twitter.com/1Vj5kHwxD8

- NairoQuinCo (@NairoQuinCo) September 22, 2020