Today the documentary "the least thought day" by Movistar premieres on Netflix
It is a vision 'from within' around the three great laps in 2019 by the professional team Movistar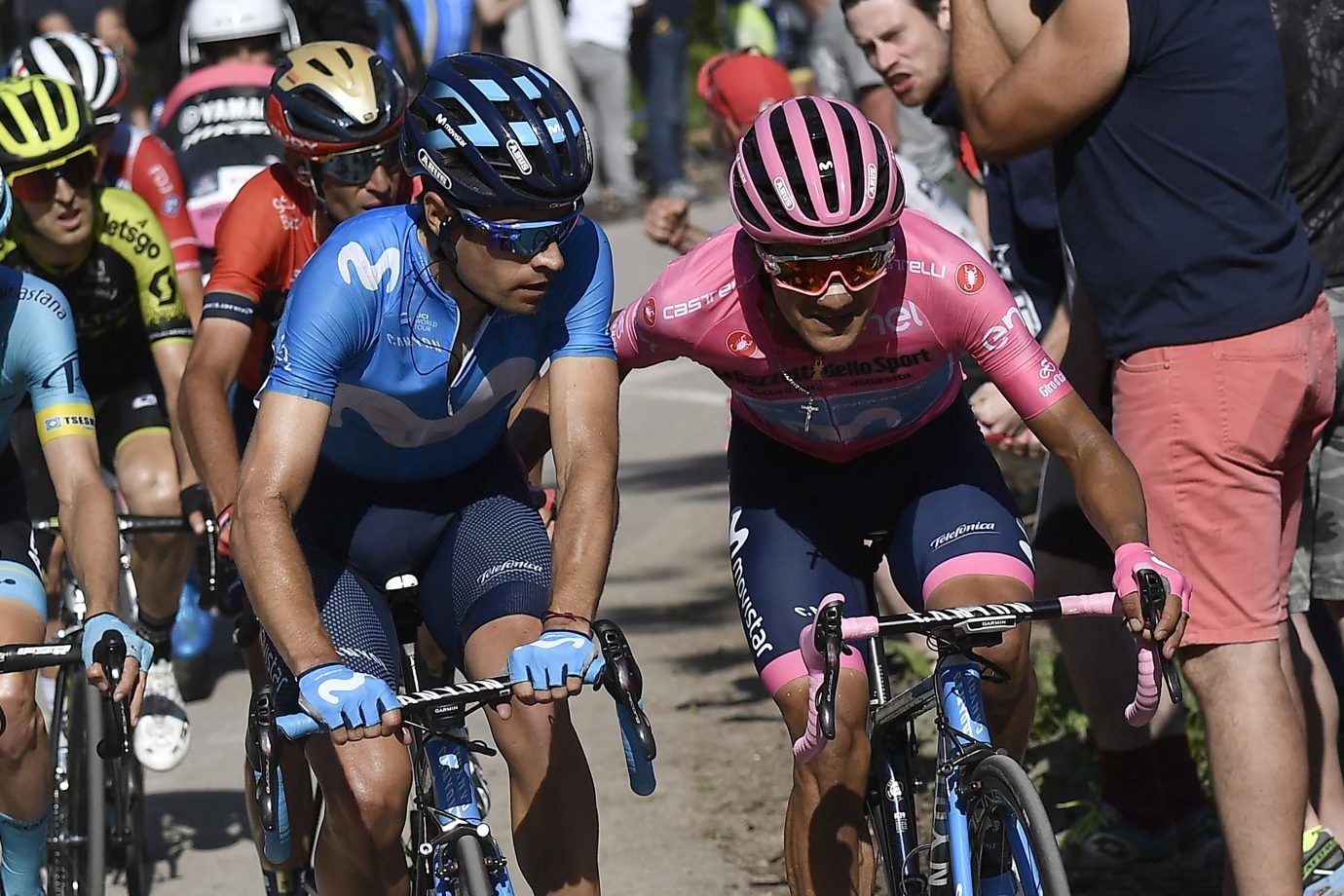 The documentary of six chapters, one vision 'from inside' around the three big laps disputed by the telephone squad' in 2019, it is offered globally starting today on netflix and will have its premiere on Sunday in #vamos.
A series of 6 chapters
This Friday the documentary 'The less thought day', a six-part series produced by Telefónica Broadcast Services (TBS) and directed by José Larraza and Marc Pons around the Movistar Team, the cycling team with the highest track record and tradition in the international squad.
More than 3 hours duration
The piece, lasting more than three hours, collects with every detail and an unprecedented access and with the best technical advances to the interior of the telephone squad during a good part of its 2019 season, with special attention to the three Grand Tours of cycling: the Giro d'Italia, the Tour de France and the Vuelta a España. .
The trailer
Starting today on Netflix
Recorded for eight months in locations in Europe and Latin America, from the team's headquarters in Pamplona to the interior of the Ecuadorian province of Carchi,
'The Least Thought Day' (available from today on Netflix globally and, from the Sunday 29 (21.30pm), every week in #Vamos, for all Movistar + clients) introduce their cameras to the daily activity of the Movistar Team and to the feelings and reactions of its protagonists.
What is it about?
The blue outfit has opened its doors to TBS during the strategic meetings of each stage, In the massage roomsIn the breakfast time and dinner and in those team cars where all the tension of the platoon is lived in the most important appointments of the calendar.
'The Less Thought Day' broadly covers the triumph of Richard Carapaz in the Giro, the fifteenth Grand Tour conquered by the structure of Eusebio Unzué; the coexistence between Nairo Quintana and Mikel Landa during the Tour de France; or the second final position of Alejandro Valverde, then World Road Long Distance Champion, in a Tour of Spain that marked the end of an era, the fourth decade of the Movistar Team, and a new beginning for the telephone team.
A collection of unique images seasoned with the testimonies, equally sincere and unfiltered, of the cyclists, sports directors and the staff who accompany them every year in 15 countries and who completed, together with them, 26.723 kilometers in the three 'big' of 2019.
Watch it on netflix
You can see the document at the following link: See "The day least thought of on Netflix"
More cycling documentaries on Netflix
If you want to see more sports documentaries , we leave you an article with a good compilation for you to spend a few hours entertaining