Cycling news
They ask for 4 years of jail for a drunk driver who killed a cyclist and seriously injured another
The driver doubled the blood alcohol level, circulated at excessive speed and did not wear the obligatory glasses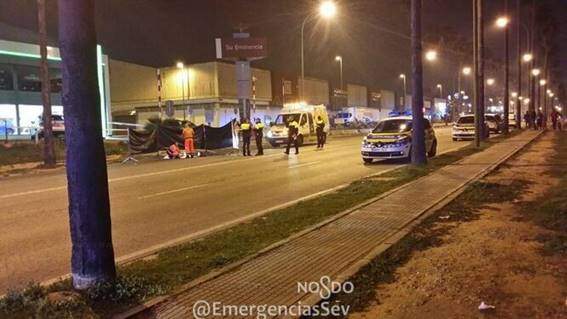 As reported by the newspaper of Seville, the Prosecutor's Office of Seville has requested four years in prison for a driver who ran over a bicycle, causing the death of the cyclist and serious injuries to a woman who had been sitting on the handlebar.
El driver, from 74 years, he was not wearing his glasses to which he was bound according to his last revision of the driver's license and threw a alcoholism of 0,58 milligrams of alcohol in expired air, more than double the authorized one.
The accident occurred on the road of His Eminence at the 20.30 24 hours in January of 2018. Juan Manuel GM, of 52 years, was riding his bike on the handlebar to Luz Elena EI, from 35 years ago, and he did it "correctly, on the right side of the right lane", according to the indictment he has had access this newspaper.
The defendant José LM He was driving with his Peugeot vehicle at 88 kilometers per hour in an area Limited to 50 kilometers / hour. As a result of the excessive intake of alcohol, which "reduced the ability of reflexes and control" according to the prosecutor, made a sudden overtaking maneuver to another car and, once exceeded, made a sharp turn to the right.
Entonces rammed from behind to the bicycle with such violence that threw the bodies of the cyclist and the occupant against his vehicle and lifted them above it until it fell on the asphalt. The first fell to 42 meters and the second to 28.
As a result of the brutal blow, the man died in the place due to head trauma severe, despite the resuscitation efforts of the 061 toilets. His companion suffered open fractures of the tibia and fibula, closed fracture of the pelvis, severe thoracic trauma, multiple rib fractures, pneumothorax and other traumas from which it took to heal 230 days and that left him with numerous permanent sequelae.
In the trial to be held in the next few months a criminal court, the prosecutor will request a compensation of 137.910 euros for a child of 13 years of the deceased, 20.778 euros for one of the sisters of the cyclist and 15.685 for another, as well as the payment of 38.577 euros to the injured woman.
The petition includes six years of deprivation of the right to drive motor vehicles.
Source: Diario de Sevilla