Can a cyclist be fined if he does not have lights on his bike?
Today many cyclists have chosen to wear flashing lights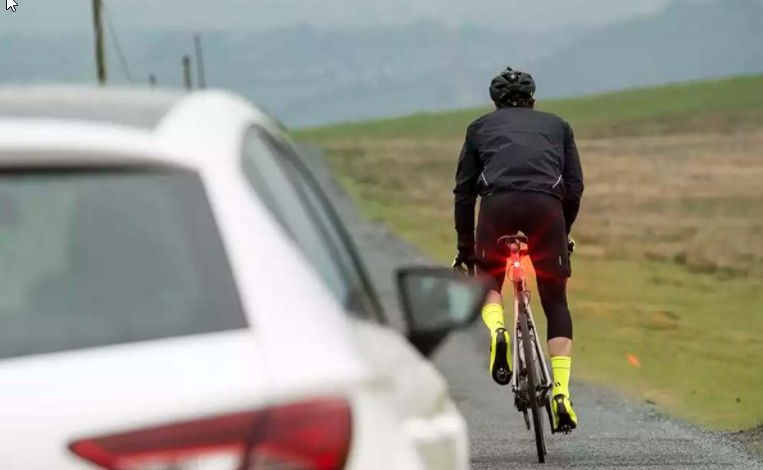 The use of lighting is important for all vehicles, but even more especially for bicycles, where the cyclist is considered a vulnerable user of the road.
Today, many cyclists have chosen to wear flashing lights, which allow them to be seen at great distances, which increases their safety.
Are lights mandatory at night?
Yes, between sunset and sunrise or in areas such as tunnels, bridges, where the use of lights is indicated.
What kind of lights should I bring?
You have to carry two devices, front and rear light:
Front white light.
Rear red light.
Last update: August 7, 2022 21:08
Are they mandatory during the day?
No, but they are highly recommended for safety reasons, since they allow you to see the cyclist from much more distance.
If you are driving on an interurban road, you will have to wear a reflective vest
The DGT indicates that when the use of lighting is mandatory, cyclists will wear a reflective garment if they are traveling on interurban roads, so that drivers and other users can distinguish them at a distance of 150 meters.
Are there penalties if I don't carry them?
Yes, driving without the corresponding lights implies a fine of 80 euros and if you also do it without the corresponding reflective vest you can have a penalty of 200 euros
Most importantly, your common sense
Remember, common sense is the most important thing, always imagine that you are the driver of a vehicle and imagine how you would like a cyclist to be seen on the road, at night, with poor visibility or in dark areas.
What does the DGT say?
In Article 98.1 of the Rules of the road, approved by Royal Decree 1428/2003, of November 21, regulates the cases of mandatory use of this type of lighting:
«All vehicles that circulate between sunset and sunrise or at any time of day in tunnels, underpasses and sections of track affected by the« tunnel »signal (S-5) must have the corresponding lighting on according to with which it is determined in this section ».
Section 3 of this article regulates other aspects of the visibility of cyclists, such as the necessary reflective elements, and article 99.1, more specifically, establishes the obligatory nature of position lights in the cases described.
Lights on bikes.
The General Vehicle Regulation establishes the following:
In Article 22.4 It is indicated that bicycles, to circulate at night, on sections of roads marked with the «tunnel» sign or when there are meteorological or environmental conditions that significantly reduce visibility, must have the following devices: front and rear position light, rear reflector, and may have retro reflectors on the spokes of the wheels and on the pedals
The regulations applicable to cycles -articles 22 to 24- do not expressly establish, for these types of vehicles, the obligation that the lights be of a fixed type, as is established in article 15.2 for motor vehicles (1).
For its part, Royal Decree 339/2014, of May 9, which establishes the requirements for the marketing and commissioning of bicycles and other cycles and their parts and pieces, establishes in its Annex V the range light intensity of bicycle headlights:
Luminous intensity (candela):
Forwards: 4-60 *
Rear: 4-12 *
* in the axis direction
Further information: http://www.dgt.es/