Rescue a cyclist caught in the mud at the Santillana reservoir (Madrid)
He was attempting to cross the apparently dry surface of the Santillana reservoir, located in the northwest of the region.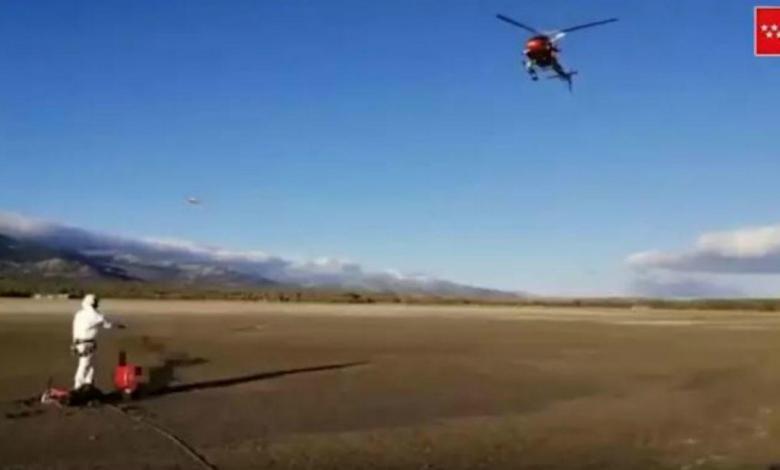 According to Telemadrid, a cyclist of about 30 years has had to be rescued by firefighters from the Community of Madrid after being trapped by the mud when iHe was trying to cross the apparently dry surface of the Santillana swamp, located northwest of the region.
It happened when the young man was about to cross an area of ​​the swamp, located in the town of Manzanares del Real, what it was apparently dry but that nevertheless broke down when the cyclist passed, causing it to remain caught in the mud, That reached his waist, as explained to sources from Emergencias Comunidad de Madrid 112.
The dry bed of the reservoirs looks like a passable surface but underneath there is mud several meters thick that can leave you trapped. It happened yesterday to a cyclist in Santillana. He was able to call #112 and be rescued, not without difficulties, by the #GERA de #BomberosCM. pic.twitter.com/hS5nC7I4R0

- 112 Comunidad Madrid (@112cmadrid) November4st


The cyclist, who was alone, He tried to get out of the mud by his own foot but when he saw that it was sinking further, he called the 112 and to the place the Group in Height of the Firemen of the Community of Madrid went.

Finally, the young man was rescued thanks to the fact that one of the firefighters leaned on the bicycle, which did not sink into the mud, and put a harness and a hook with which they could raise him to the helicopter.

After the event, the cyclist presented a slight hypothermia, although he refused the health care that was offered to him, claiming that he was well.