Cycling news
Robert Marchand, the oldest cyclist will turn 108 years old
Will Robert Marchand turn 108 years old celebrating it on the bike?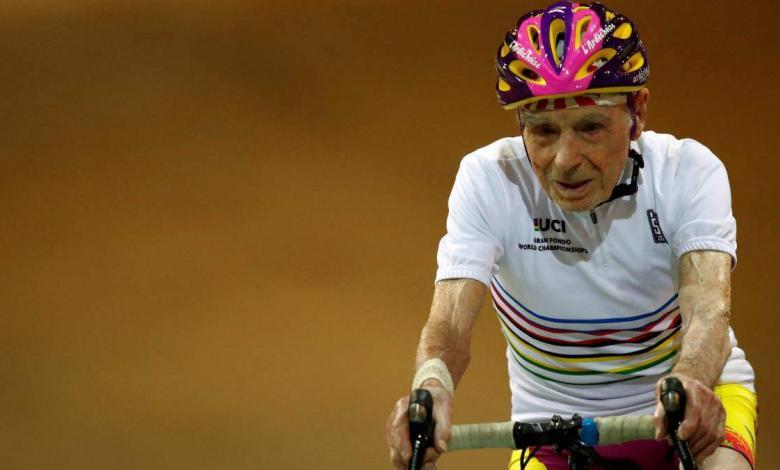 Last year we saw the French cyclist Robert Marchand He turned 107 years old and celebrated by getting back on a road bike.
To celebrate his 107th birthday he pedaled for over an hour, in which he traveled a distance of 20 kilometers.
107 ans, Robert Marchand roule encore sur the piste of Saint-Quentin in Yvelines pic.twitter.com/rtxUdv1B0A

- CNEWS (@CNEWS) October 27, 2018
Currently Marchand, after medical recommendations, sand was forced to stop riding his bike since the doctors feared for his health.
Last year he commented «I try to get a little exercise every day, about 20 minutes. One should not be softened. The day you sit on the couch and stop moving, you're screwed".
Tuesday will be 108 years old
On November 26, he will be 108 years old and we hope he has recovered to celebrate it the way he likes best, on a bicycle.
From Iberobike, they have tried to know their current state of health but have not succeeded.
Holds several world records
The Frenchman holds several world records for athletes over 100 years old. In 2017 he managed to beat his own brand, when he completed 22,547 kilometers for an hour riding a bicycle.
You can see him in action in the following video, where he talks about his intense life