Sabiñánigo hosts the XXIV Quebrantahuesos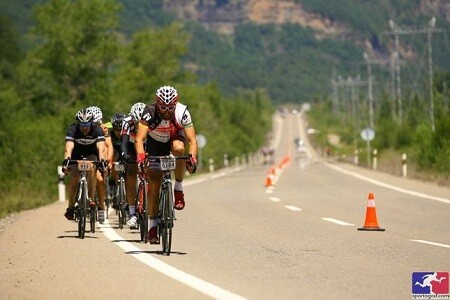 The XXIV edition of ChainReactionCycles.com Quebrantahuesos will start today Saturday from the Pirenarium facilities in Sabiñánigo (Huesca).
The Grand Fund appointment will be made to the 07: 30 hours to travel 200 kilometers and four mountain passes, while the XI Treparriscos Medio Fondo will leave at 08: 00 hours and will ascend two ports.
While the Expo area The event has been open all day yesterday and will be open today from 10:00 to 20:00, so that all participants can make their last minute purchases or enjoy the wide variety of brands present.
More than 50 exhibitors have made the QH Expo It has been a success for another year, with hundreds of participants and visitors who have come to the facilities to purchase products or participate in the activities organized by Oakley, Ambar, Movistar, Polar and others.
The more than 10.000 participants of Lammergeier Great Fund and Treparriscos Stayers, the two tests that make up ChainReactionCycles.com Quebrantahuesos, come from different 22 nationalities. On this occasion, the country that contributes the most participants after Spain is Italy, with 124 participants; followed by France with 119 and the United Kingdom with 81.
As for the Spanish Autonomous Communities, the most represented this year will be Catalonia, which supersedes the Basque Country in this leadership and will provide 1.640 participants; followed by the Valencian Community, with 1.449; and the Basque Country with 1.428 cyclists.
In addition, the appointment has the unconditional presence of many personalities of the sport and other areas. Edurne Pasabán or former cyclists Miguel Induráin, Abraham Olano or footballer David Albelda are some examples.
For the hard day of cycling that awaits them all, the State Meteorology Agency predicts cloudy intervals with the possibility of showers and maximum temperatures of 26 degrees in Sabiñánigo and 19 and 18 degrees in Somport, and Portalet, respectively, registering temperatures also lower in the higher altitude areas.