The TAS sanctions in perpetuity to Johan Bruyneel and to the Spanish doctor Pedro Celaya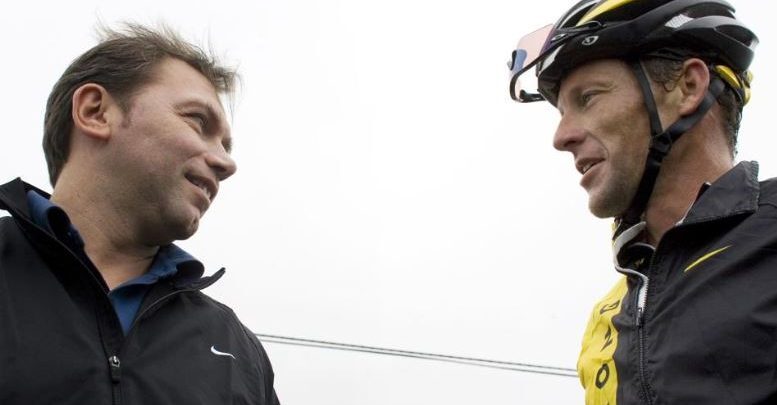 Considers that they participated in a "doping plot" between 1997 and 2007
As reported lavanguardia.com El Court of Arbitration for Sport (TAS) has imposed paths suspensions in perpetuity to the Belgian exciter and team manager Johan Bruyneel and the Spanish doctor Pedro Celaya and has decreed a 15-year suspension for the coach, also Spanish, José Martí, all for a doping scheme.
The high arbitration body estimated that between 1997 and 2007 the three sanctioned "participated in an elaborate and enormously effective doping plot"In which the old corridor was" the vertex "and Martí and Celaya" essential participants "in an" extensive and systematic doping program ".
Spanish coach José Martí has ​​been suspended for 15 years
Bruyneel led the US Postal team of the American Lance Armstrong at that stage, doped confessed and winner of seven Tours of France between 1999 and 2005, which were later withdrawn. The TAS substantially increases the sanctions imposed prior to the three involved by the American Arbitration Association (AAA), which were of 10 years of suspension for Bruyneel and eight for Celaya and Martí "after an investigation into multiple alleged violations of the rules of doping in cycling."
Bruyneel and Marti appealed to the CAS for these sanctions and the World Anti-Doping Agency (AMA) appealed in turn against Bruyneel, Marti y Celaya and against the American Anti-Doping Agency (USADA). The TAS Panel that examined the resources considered, according to the ruling made public this Thursday, that the tests comprised "a very clear photograph".
"From 1997 to 2007, Bruyneel, Marti and Celaya participated in an elaborate and enormously effective doping plot with Bruyneel at the top of the multitude of violations and Martí and Celaya as essential participants in this extensive and systematic program ", adds the court. The Panel, made up of the Canadian Yves Fortier, the British Philippe Sands and the Swiss Hans Nater, "concluded unanimously that, in such circumstances, the ineligibility for life was an appropriate sanction for Bruyneel and Celaya and that a period of ineligibility of 15 years was appropriate for Martí ".
Bruyneel led the US Postal of Lance Armstrong at that stage
Bruyneel, a professional runner between 1988 and 1997, took over the leadership of the US Postal team after his retirement, which was later renamed the Discovery Channel. During that stage Lance Armstrong won all the Tours between 1999 and 2005 and the Spanish Alberto Contador the 2007 Tour, before signing for Astana, a team in which he also had Bruyneel as director.
According to the USADA report of the Armstrong case when it was investigated and punished in perpetuity, cyclists like the Americans Tyler Hamilton, Tom Danielson and Jonathan Vaughters reported how the doctor Pedro Celaya provided them with EPO or testosterone. José Martí was in charge, according to the same report, of distributing the prohibited substances between the corridors, sometimes traveling to their homes to make the deliveries.
Photo: Arturo Rodriguez / AP