Cycling news
A cyclist suffers an accident when a car skips a passing control in a competition
The rider went to 70 km / hour and crashed into a car that skipped a control in a competition.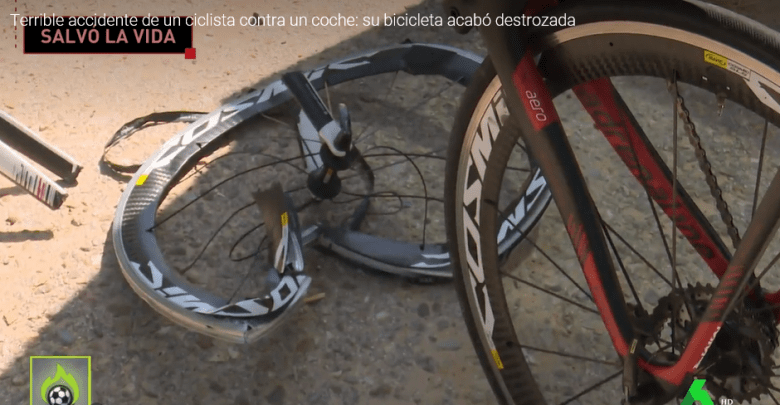 The bicycle Rubén Sánchez, cyclist cadet of the Union San Sebastián de los Reyes, ended up in two and the car, destroyed
We echo this news published by the program Jugones de la Sixth, where they tell us that Rubén crashed into a car at 70 kilometers per hour, one who had missed the police cordon. The impact was so serious that the car was destroyed.
«I was coming down and I found a car in front ... I flew out ... I took a bell ride ... » Rubén Sánchez tells the tremendous accident that almost cost him his life.
«I remember being on the floor and doctors coming«, He says. The champion of Spain of cyclo-cross suffered a fright caused by a driver who jumped control of the race that was being played and ended up taking ahead of him and a teammate Samuel.
The bicycle ended in two and the car, destroyed. His father waited at another point in the race, when suddenly he was notified of the accident: «He was able to make a very large massacre«.
The driver was negative in the controls of drugs and alcohol, but had committed a serious imprudence.