Cycling news
One of the most romantic moments in cycling. A kiss from a couple of cyclists in full competition
The boy met his girlfriend in the same race and kissed her before continuing on.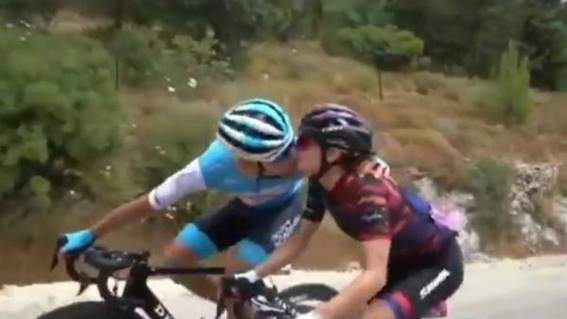 It happened in Israel, in the Israeli National Championship when the cyclist Guy Sagiv, who was leading the race ahead of his girlfriend, Omer Shapira , who was participating in the female category.
As he passed her, Omer slowed down to kiss his partner. Then he resumed the march and got the victory and the national title of his country.
It is the third time that he has proclaimed himself the champion of Israel and at 25 he is one of the stars of cycling in that country.
The most romantic moment in the history of cycling: Guy Sagiv, about to win the Israeli championship, overpowers his girlfriend Omer Shapira who leads the women's event for the same route and they kiss 😍 pic.twitter.com/9juk0Ymw09

- José M. Amorós (@ JoseMAmoros4) June 29 2019
All a nice gesture that we echo.