Cycling news
(Video) What does a cyclist feel when he is overtaken by a truck?
A video shows with the smoke of an electronic cigarette that occurs.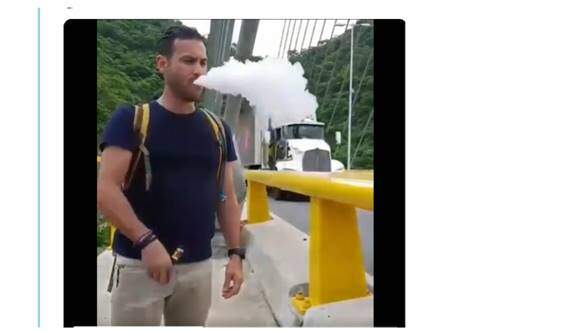 Everyone who has ridden a bicycle and has had a very fast vehicle and without respecting minimum safety distance of 1 meter and a half he has felt the sensation of the push of the wind that makes the control of the bicycle to the cyclist lose control for a moment.
In the event that he does a truck multiplies, even reaching power totally destabilize and fall to the ground even if the safety distance is maintained.
The iberobike website has published a video that demonstrates in a very visual way the air movement What does a truck do when passing near a person
In the following video you can see through the smoke from an electronic cigarette, as it affects the air even more than 1m50 away.
What cyclists experience when a large vehicle passes them without proper distance / speed reduction ...pic.twitter.com/ol0paLynK2

- Cycling Professor (@fietsprofessor) June 23 2019
A few minutes after leaving my children👦👧in school. Because in one🚴a PERSON, a FATHER, a FAMILY.
Do you know that if you throw me and I fall under the tons of tu? Moriré? You know, you know and you sweat her?
🙏🙏🙏 #respect 🚴 #meter and a half #enunabicivaunavida 🙏🙏🙏🙏 pic.twitter.com/oz2hhZ3YTY

- RAMACABICI (@ramacabici) June 20 2019
In this other video published in the comments of the Tweet, they put a recording of an overtaking