It's official: Chris Froome, winner of the 2011 Tour for the positive doping test of Juanjo Cobo
The UCI recognizes the British as the winner, once the Cantabrian cyclist has not appealed.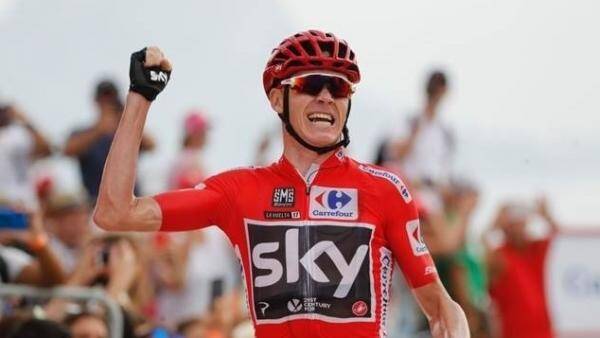 Chris Froome it is, for all intents and purposes, Champion of the Tour of Spain to 2011, which makes him chronologically the first Briton to win not only the Spanish round but also a great return.
The UCI has confirmed to Froome like winner of that edition after the positivo in doping that gave Juanjo Cobo. Once the period of appeals is over, which Cobo has not used, the official podium of that edition is formed by the aforementioned Froome, Bradley Wiggins and Bauke Mollema.
Speaking to the newspaper AS, Javier Guillén, director of the Vuelta, shows his "absolute respect" for the decisions of the UCI, his "inflexibility with doping" and congratulates Froome: "Welcome, Froome, as winner of the Tour of 2011 ». The winner of the Briton is with two Vueltas (2011 and 2017), four Tours of France (2013, 2015, 2016 and 2017) and a Giro d'Italia (2018).
The UCI announced through a statement that its Anti-Doping Court considers Cobo, the 'Bison of Weigh', 'guilty of a violation of the anti-doping rule, of using a banned substance in the years 2009 and 2011 detected in his passport biological ", for which he imposed a period of three years of disqualification.
In this way, he not only loses the 2011 Tour, but also wins the stage at 2009 at La Granja (Alejandro Valverde, new winner) and 2011 at Angliru (Wout Poels, new winner).
Fuente: 20 minutos