Ironman News
1.650 participants will be at the IRONMAN Lanzarote
The next Saturday 25 will contest the XXVIII edition of the test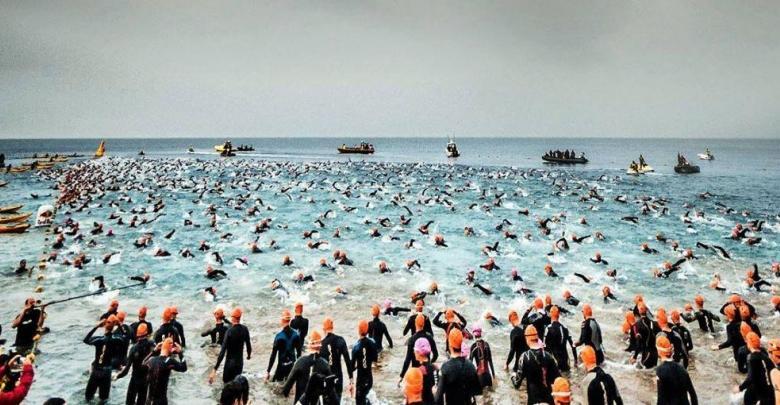 The celebration of the XXVIII Ironman Lanzarote will be held on Saturday 25 this month in Puerto del Carmen, Lanzarote municipality of Tías.
It is the star test of the Canarian triathlon, and one of the most outstanding at national and international level. Some of the 1.650 participants are already in Lanzarote to train and make contact with the swimming, cycling and running circuits. They are participants of the most diverse physical and age conditions, from different parts of the world, with the same personal challenge of reaching the goal, putting their endurance to the test in one of the toughest Ironman in the world.
Each participant, after leaving the 7 in the morning, must swim the distance of 3,8 km. to travel a demanding circuit of 180,2 km by bicycle and finish with a marathon of 42,2 km. before the 12 of the night. It is a test that requires being prepared for its hardness.
The test accommodates professional and amateur athletes. The first 6 finalists, both male and female in the professional category, will receive a total of 25.000 dollars in prizes.
In addition, the Ironman Lanzarote offers 40 seats for the Ironman World Championship of Hawaii 2019 to participants of age groups, which makes it the ideal opportunity to achieve some of these places.
Luxury poster of professionals
Luxury poster this year, with male professional participants the likes of Italian Alexander Degasperi (winner of the Ironman Lanzarote 2015 and 2018), the Belgian Frederik Van Lierde (gold in 2013 and bronze in 2012 in the Ironman World Championship in Kona-Hawaii), Italian Giulio Molinari (European middle distance champion 2018), the German Andreas Raelert (2x second in the Ironman World Cup Hawaii), the Bosnian Andrej Vística (long distance European champion in 2013), and the Spanish Emilio Aguayo (recent winner of the Volcano Triathlon), Ivan Raña (medalist in the worlds between 2002 and 2004), Peru Alfaro (bronze in the European long-distance 2011), Miquel Blanchart (gold in European long distance 2011) and Clemente Alonso (Silver in the world relay in 2013).
Among the female participants, Danish Maja Stage Nielsen (runner-up in Europe of medium distance 2017), the Canadian Rachel mcbride (3ª in the long distance world in 2016), the Swedish Asa Lundstron (long-distance Swedish champion 2016, 2017 and 2018), the American Dede Griesbauer (winner of the Ironman 70.3 of Taiwan in 2014), the German Jenny Schulz (long distance European champion 2014), the Dutch Tessa Kortekaas (runner-up Volcano Lanzarote 2019), and the British Nikki Bartlett
You may also be interested in this