Ironman News
3.000 triathletes in the IRONMAN 70.3 Barcelona
Calella is the host of the sixth edition of IRONMAN 70.3 Barcelona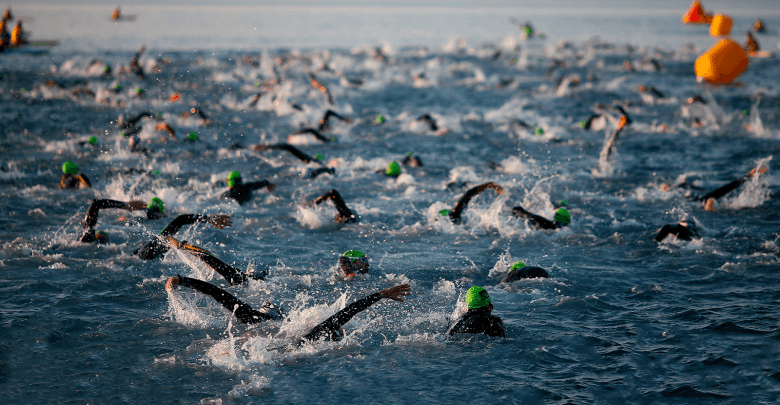 Calella will be the stage on May 19, IRONMAN 70.3 Barcelona for the sixth consecutive year where practically 3.000 athletes will seek to cross the finish line of the test, under the watchful eye of the Calella lighthouse.
To do this, the participants will face the stimulating challenge of completing a spectacular circuit.
With 1.900 meters of swimming through the waters of the Mediterranean Sea As a first course, athletes will have a demanding challenge in the cycling sector. Atmountainous reasoned by the Montseny 90 kilometers and 1.200 meters of positive slope that will take you back to Calella, where 21 final kilometers of foot race will await you.
With 60 qualifying places for the IRONMAN 70.3 World Championship taking place in Nice (France), the Catalan town will have top-level athletes, starting with the elite.
With the dorsal 1 the Belgian Bart Aernouts, third last year, tops a list where the British are also present David McNamee, second in 2018; the French Antony Costes and other Top 10 from previous editions like the local athlete Victor del Corral, the British Elliot Smales and Italian Domenico Passuello, third in Marbella 2019.
In the female category, the German Anja Ippach leads a list where the French also stand out, among others Charlotte Morel, who already took the podium in 2017; the british Fenella Langridge, second last year.
The varied representation of athletes in terms of nationalities is one of the characteristic features of IRONMAN 70.3 Barcelona, ​​which also has an extensive Expo open throughout the event. As always, the IRONKIDS and the Athletes Welcome Party will be other moments of interest and traditionally of great influx of public.
With a territory that knows the importance of competition and an expert organization, all the ingredients are ready to make the IRONMAN 70.3 Barcelona another successful event.