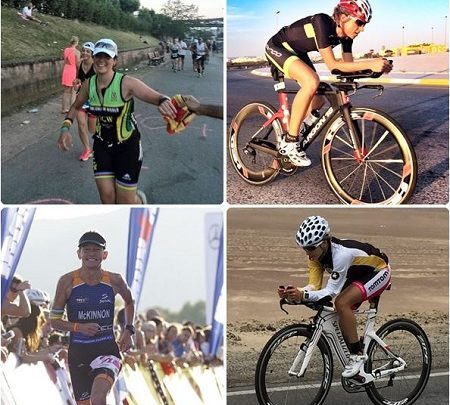 In Hawaii there will be 5 representatives in the female category, which represents a historical record of participation in GGEE
This 2015 is being a great year for women "Ironwomans" Spanish, possibly the best in history. In Hawaii there will be 5 representatives what we can affirm (almost) with total security that is a historical record of participation (1) in GGEE.
The 5 Spanish representatives are:
Cata Barceló 18-24
Marina Leboso 24-29
Itzar Barrenechea 30-34
Mabel Gallardo 35-39
Maxine Mckinnon (55-59) (2)
Spain will have two European champions in Kona, Cata and Marina who won in their groups in Frankfurt.
I also want to highlight two Spanish women who got Slot but resigned Sonia Calvo (25-29) in Lanzarote and Montserrat Clavero (60-64) in Barcelona, ​​being both winners in their age groups.
We have contacted four of the five members of the "Triarmada" in Kona to tell us a little more about them, their profession, club to which they belong, IM in which they qualified, as Hawaii has prepared and some anecdote.
CATA BARCELÓ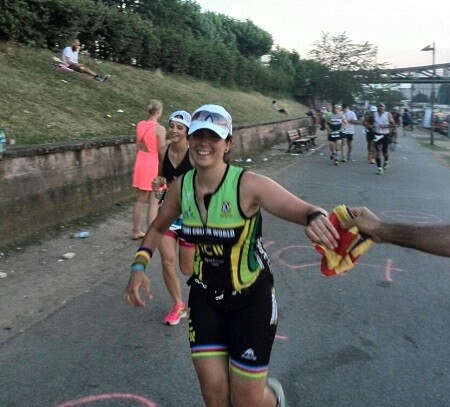 I'm a nursing assistant and belong to the Toni Colom Word Club. I classified myself in the IM of Frankfurt (Cto. Of Europe). Several milestones of my IM in Germany were the finish line where I became Finisher and European Champion, the moment they gave me the trophy and I picked it up and finally the signing of the Slot for Hawaii.
My preparation has been training hard throughout the summer, following the guidelines and advice of my coach (Toni Colom), and with many enthusiasm and great enthusiasm to be in a World Cup as the IM of Kona.
MARINA LEBOSO
I am a doctor and currently I do not belong to any club. I classified myself in the Frankfurt IM, where it was very hot !!! I remember this anecdote with love, my first IM, 8 km approx of the race on foot, I feel good, I'm moving forward, and I start to hear a lot of applause and encouragement ...
I think "how cool is the IM, what a good atmosphere, how they encourage us all ..." and suddenly I hear what I think is at least a horse and it gets dark. Frodeno passes me, is immune to high temperatures, humidity, everything ... smiles, is enjoying. Then I look at the others, normal humans like me and I laugh, because even in our suffering and unable to reach that scale that this professional has acquired this season, we also smile, and we also enjoy. We arrive at a refreshment station, Frodeno stops to drink, I take the glass and continue ... I know that in less than a minute it will happen again. And I will laugh again.
My preparation for Hawaii after Frankfurt was 3 months ahead, Julio was relaxed, holidays with family, boyfriend ... training to resume routine and resistance, but in August the intensity and the load returned, which lasted until mid-September, giving more important to swimming than previously for Frankfurt and looking for undulating terrain with wind on the bike, trying to simulate Kona to some extent. I have not been able to run any previous triathlon, but I have a half marathon where I made my best mark.
All under the supervision and help of my coach, Oliver de la Fuente, and with the best, although most demanding and tough company, Jordi.
MABEL GALLARDO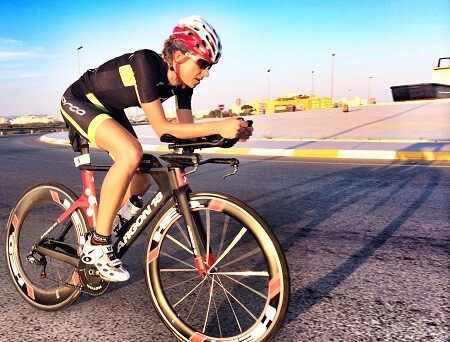 My profession is a Teacher of Primary and Physical Education. I belong to the Diablillos de Rivas Triathlon Club. I got the Slot in Cozumel (Mexico) in December from 2014. About Cozumel, I always tell the same anecdote a problem with the cover made me change the camera 3 times and many others stopping to fill air that was continuously losing, I thought I could not finish the bike.
I managed to get off the bike and finish the marathon. Hours after finishing the Ironman and without the minimum interest to know times and positions, another Spanish who participated gave me the news that I had qualified. Hawaii I have prepared it, trusting fully in the planning of my coach, Jorge Gutiérrez. Training in Águilas (Murcia) with heat and humidity to the Hawaiian, but without losing the opportunity to enjoy the season with triathlons of less distance, which amuse me a lot and help me not to focus all my objective to a single test that may or may not succeed.
You asked me if I could give advice to the rest of the girls competing in Hawaii and the truth that I find it difficult to give advice, each teacher has his booklet and knows how it is better to face a test, and about IM Kona there is a lot of writing. I can only talk about what I could learn from my first time that you can serve me for this year:
"The best in Ironman go to Kona, do not be surprised that they pass you like shells, or pretend to imitate the mass, we can exploit an atomic bomb and it is easy to get carried away by emotion. Let's just enjoy the show and the human talent.
Live the previous days, do not miss the Pier every morning, let yourself be wrapped up by the marketing, logistics and hallucinating eating, running, swimming, ... next to professionals.
Let's assume that in swimming they will give us, touch, crash at all times; that the bike will be windy and that the marathon is ... it's ... better discover it yourself, that gives me the chills! "
MAXINE MACKINNON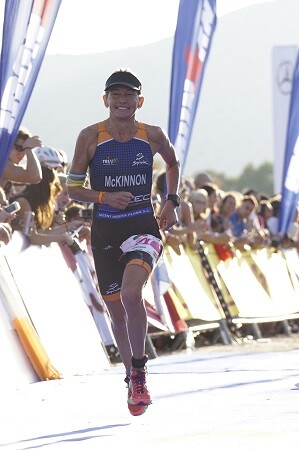 I belong to the club Mortes Bikes - VRP Electric - Club Triatló Sueca and I qualified in IM Mallorca. My profession has been Personal Trainer but I am already at home in the field helping my husband with the vegetable garden since he has been retired for a long time. We are very old now!
As an anecdote, I would say that since I am very new to triathlon and it seems that I will never be able to swim when I went to Mallorca, the last thing that entered my head was the classification for Hawaii. In the end I thought that if I do not go, I may regret it in the future. As it is already around the corner it does not seem so good idea!
ITZAR BARRENECHEA
With Itzar unfortunately we have not been able to contact, so if someone knows him or she reads this news contact us, we will be happy to complete the interviews
Say that she qualified in the IM of Nice where 2 was in 30-34 with a time of 11h11'04s.
Juan José Martí Navío @jjnavio
(1) We have reviewed the official classifications of the entire 21st century and in no case have there been so many Spanish in Hawaii: 3 (2014), 2 (2013, 2010, 2008 and 2007) and 1 (2011, 2009 and 2003)
(2) In the official list of registrants Maxine appears as British (her country of birth). She lives in the Valencian Community, is federated in the Swedish Triathlon Club and this year was proclaimed champion of Spain MD 55-59, so we have considered Spanish for all purposes for this article.