Ironman News
6 things to keep in mind when traveling to Cascais and participate in the IRONMAN 70.3 Portugal
Cascais is one of the most beautiful cities in Portugal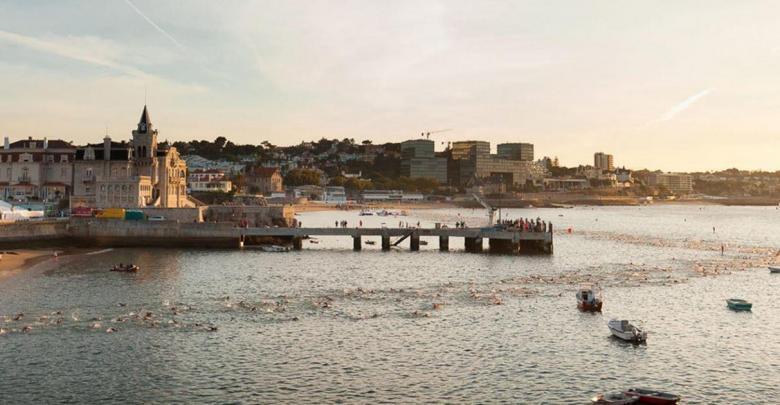 The city of Cascais is a beautiful Portuguese fishing village, 30 kilometers from Lisbon, which is located near some of the best beaches in the Lisbon region. This city has been hosting its Triathlon test for several years, where this year about 3.000 participants are expected on September 29.
El IRONMAN 70.3 Cascais runs through its historic center, in a quick test with a spectacular cycling sector, as it will pass through the Mouth of Hell Guincho beach, with spectacular views of the Atlantic Ocean and will have an ascent to the sierra de Sintra, where there will be the "King and Queen of the mountain" award.
But this is not all that to see, since the old town of the city hosts the medieval fortress of Our Lady of Light and the citadel, which was once a royal retreat.
Travel by plane, travel to Lisbon from Madrid
The distance between Madrid and Lisbon is 514.37 kilometers. The estimated flight time is 01 hour and 09 minutes
Travel by car
The trip from Madrid is approximately 649 km, with a duration of 6:30 on the highway and an estimated cost of € 70 (tolls € 20)
By plane
Many airlines travel to Lisbon, you will have no problem finding a cheap plane for the test
How can you go to Cascais from Lisbon?
The city of Cascais is very well connected, since it is only 30 kilometers from Lisbon, if you travel by plane to the Portuguese capital, you can get to this city in two ways:
By car:
Through the A5 following the indications to Cascais / Estoril. It can also be reached by the road that runs along the coast, the EN 6.
By train:
From the Cais do Sodré station in Lisbon, on the Cascais line. Trains run Monday to Sunday from 05:30 to 01:30 every half hour / approximately twenty minutes.
Where to stay
Cascais offers a wide range of accommodation, although the organization of the event has the official hotel available to athletes. Quinta da Marinha Resort A great choice since you will experience the IRONMAN environment from the beginning, enjoying the comforts offered by this venue. Among them, a golf course, swimming pool, bicycle parking, transfer service to the test, mechanical service for bicycles, etc.
Use the code IRONCASCAIS if you want to apply the discount for participating in the test.
Details to be considered?
The day of the test it will be difficult to park, since they cut the city center and jams are formed, so it is recommended to use the transfers or the Taxi or Uber service.
Another option is to leave the car in the parking lots from the Cascais Market, Duquesa Beach, the train station or the Cascais Villa Mall.
The test is broadcast live and in the finish area there will be a giant screen where you can follow the circuit.
Things you will have to see in Cascais
Museum of the Counts of Castro Guimarães
Cascais beaches: Praia da Ribeira, Praia da Conceição, Praia da Rainha, Praia de Parede and Praia do Guincho
Lighthouse of Santa Marta
Marina de Cascais
Citadel
Boca do Inferno
Bicycle workshop service
The organization has a service of bikes workshop from € 55 per day
The IRONMAN 70.3 Cascais has been part of the world circuit since 2017, with two consecutive fillings. Spain is one of the most represented countries, where last year Fernando Alarza He got the victory and his classification for the Ironman 70.3 World Championship that will be played in Nice next September where Javier Gómez Noya and Judith Corachán are also classified
More information: http://eu.ironman.com/triathlon/events/emea/ironman-70.3/cascais/