Ironman News
Andreas Dreitz wins the IRONMAN 70.3 Marbella with Alistair Brownlee comeback
The Briton has not had any luck and has lost in the 7 bike segment minutes repairing his helmet and his bicycle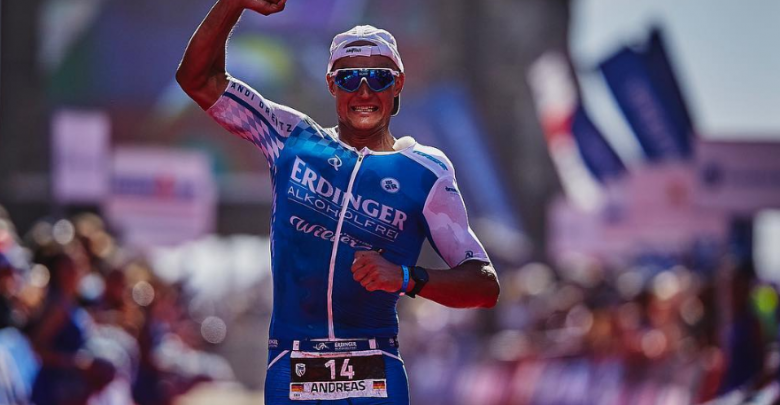 Today the second edition of the IRONMAN 70.3 Marbella has been deputed where this year there was a large payroll of professionals.
Alistair Brownlee, he was not lucky today, although he came out of the water in first position, in the first kilometers of the cycling segment he realized that his helmet was broken and he was forced to stop to fix it. Then he suffered a problem on the bicycle that in total caused him to lose about 7 minutes in the first 18 km of the cycling segment.
There were doubts about his fitness after the injury he has been dragging, it has become clear that he is recovered after the comeback that in the cycling sector and in the race on foot to finally be in second position. The British has made the media marathon at 1:11:03 at an average rate of 3: 23 min / km
Ivan Raña returned to compete after IM 70.3 Campeche just before participating in his first IM of the season taking this test as a test. As for the favorites besides the British and the Spanish they were Andreas Raelert, Andreas Dreitz o Chris Leiferman among others.
Andreas Dreitz , after the Brownlee incident, he took the lead and left alone to reach T2 with a 6:30 minute advantage over Domenico Passuelo. In the 21 km on foot race he knew how to keep his advantage to take the victory in a time of 3:56:48.
Alistair Brownlee (4:01:00) He was second, staying just 4:12 from Dreitz. The third position has been for Domenico Passuelo (4: 03: 40), recent winner of the Portocolom International Triathlon
Here is the #IM703Marbella Champion: @andi_dreitz takes the win in 3: 56: 48 pic.twitter.com/cd6Lbb3Hk1

- IRONMANLive (@IRONMANLive) April 27 2019
Ivan Raña it seems that he has withdrawn from the test in the first kilometers of the foot race
Male classification
1 Dreitz 3: 56: 48
2 Brownlee 4: 01: 00
3 Passuello 4: 03: 40
4 Vandendriessche 4: 05: 21
5 Kalistratov 4: 05: 41
6 Svenningsson 4: 05: 56
7 Giglmayr 4: 10: 13
8 Rundstadler 4: 10: 49
In the women's category the victory has been for Laura Phillip in a time of 4: 28: 56 followed by Nina Derron (4:39:13) in second position. The third goal was Marta Bernardi