Ironman News
Anna Noguera fourth in the IRONMAN 70.3 Vichy
Emma Pallant has taken the victory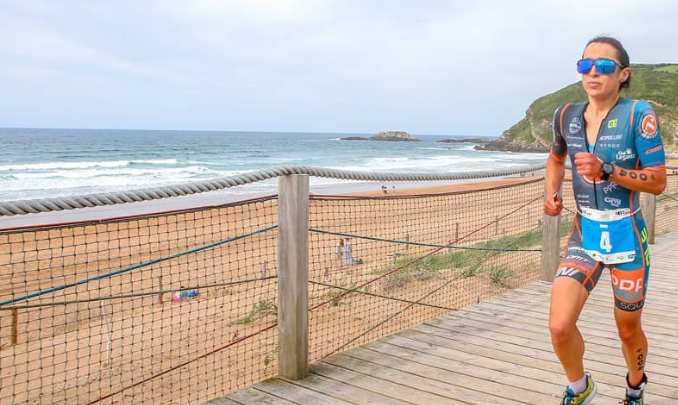 triathlete Anna Noguera, has participated today in a new edition of the IRONMAN 70.3 Vichy (France), where two places (One for the female category and one for the male) were at stake for the IRONMAN 70.3 2020 World Championship to be held in Taupo, New Zealand.
The test began at 6:30 in the morning with the 1.900 meters of swimming where the fastest to get out of the water was Margie Santamaria followed by Jocelyn McCauley. At 1:16 Anne Basso would go out with Anna Noguera who was fifth.
In the 90-kilometer cycling segment, McCauley left alone, leading in 1:44 a group made up of Genet, Pallant, Noguera and Santamaría. McCauley continued to extend his lead to reach T2 with a 4:33 lead over Genet, 4:48 over Pallant and 5:13 over Noguera.
From this point, Emma Pallant was cutting differences to go through the km of running on foot and 2 minutes from McCauley. Third was Genet to 2: 42 while Noguera passed fourth to 4: 10 of the race head.
Pallant, with a large segment of the race, caught up with the North American at km 14 of the race, leaving alone for victory.
Finally Emma Pallant He achieved victory in the test with a time of 4:25:18 followed by Jocelyn McCauley (4:27:01) and Manon Genet (4:28:19).
Anna Noguera has been fourth with a time of 4: 30: 48.
Anna's good season
The Catalan triathlete continues to have a great season, where in addition to today's fourth place, she has won the bronze medal in el LD World Championship in Pontevedra, the victory in Half Pamplona, a fourth place in the IM 70.3 Finland or the seventh in the IM 70.3 Oceanside.