Ironman News
Cameron Wurf beats the IRONMAN Italy record with 7: 46: 54
Less than a month from Kona, the Australian is in top form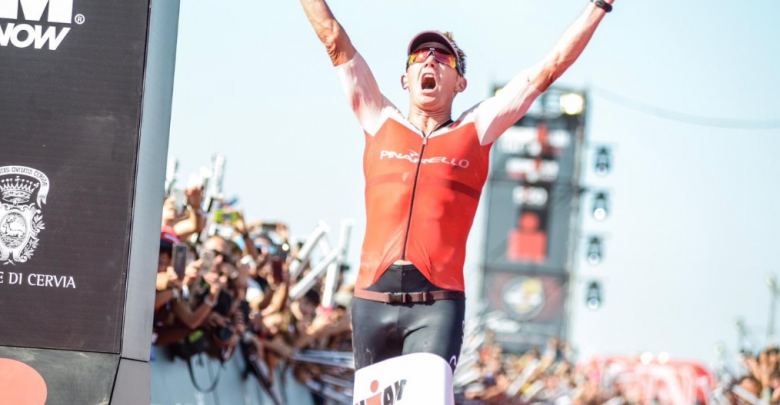 Today, a new edition of the IRONMAN Italy where the fireproof Cameron Wurf has achieved victory with a record included.
The first to emerge from the water was Lukasz Wojt followed by Mattia Ceccarelli at 2:05. Cameron did it in fifth position at 2:09 from the head of the race
In the cycling segment, Cameron took the lead in the first few kilometers to increase his advantage and reach T2 with 8:22 on Guilio Molinari and 11:03 on Wojt.
In the running race Cameron WurfWith a first part where differences were cut, he managed to increase his advantage in the final part of the marathon and achieve victory in a time of 7:46:54, also breaking the test record.
The second classified has been Jaroslav Kovacic (8: 03: 11) followed by Guilio Molinari (8: 08: 09) in third position
In the women's category the victory has been for Carolin Lehrieder with a time of 8: 48: 23 followed by Jenny Schulz (8: 56 :: 39) and by Mareen Hufe (9: 02: 12) in third position
The times of Cameron Wurf
3,8 km swimming: 46:39 (average 1:14 min / 100)
180 km cycling: 4: 09: 30 (average of 43, 47 km / h)
42 km run on foot: 2: 45: 02 (mean of 3: 55 min / km)
In top form for Kona
With this victory he presents himself at the IRONMAN of Hawaii in a great state of form and as one of the favorites.
We remember that Cameron last year managed to beat the record of the cycling segment in kona, with a time of 4: 07: 30