Ironman News
Cameron Wurf beats the IRONMAN Italy record with 7: 46: 54
Less than a month from Kona, the Australian is in top form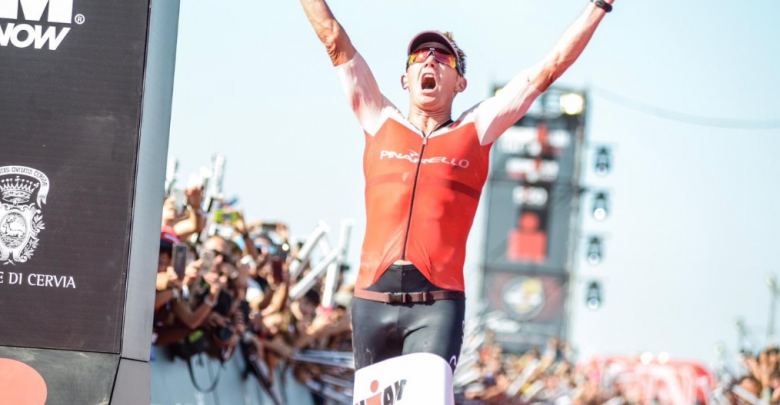 Today, a new edition of the Cervia Italia has been held IRONMAN Italy where the fireproof Cameron Wurf has achieved the victory with record included.
The first one out of the water was Lukasz Wojt followed by Mattia Ceccarelli to 2: 05. Cameron did it in fifth position to 2: 09 of the race head
In the cycling segment, Cameron achieved the lead in the first kilometers to increase his advantage and reach T2 with 8: 22 over Guilio Molinari and 11: 03 over Wojt.
In the running race Cameron Wurf, with a first part where differences were trimmed, he knew how to manage to increase his advantage in the final part of the marathon and get the victory in a time of 7: 46: 54 also beating the test record.
The second classified has been Jaroslav Kovacic (8: 03: 11) followed by Guilio Molinari (8: 08: 09) in third position
In the female category the victory has been for Carolin Lehrieder with a time of 8: 48: 23 followed by Jenny Schulz (8: 56 :: 39) and by Mareen Hufe (9: 02: 12) in third position
The times of Cameron Wurf
3,8 km swimming: 46: 39 (1 average: 14 min / 100)
180 km cycling: 4: 09: 30 (average of 43, 47 km / h)
42 km run on foot: 2: 45: 02 (mean of 3: 55 min / km)
In top form for Kona
With this victory he presents himself at the IRONMAN of Hawaii in a great state of form and as one of the favorites.
We remember that Cameron last year managed to beat the record of the cycling segment in kona, with a time of 4: 07: 30