Ironman News
Cameron Wurf, will the cycling record burst again in Kona or fight for victory?
He arrives in a great state of form and with the victory and record in the IM Italy.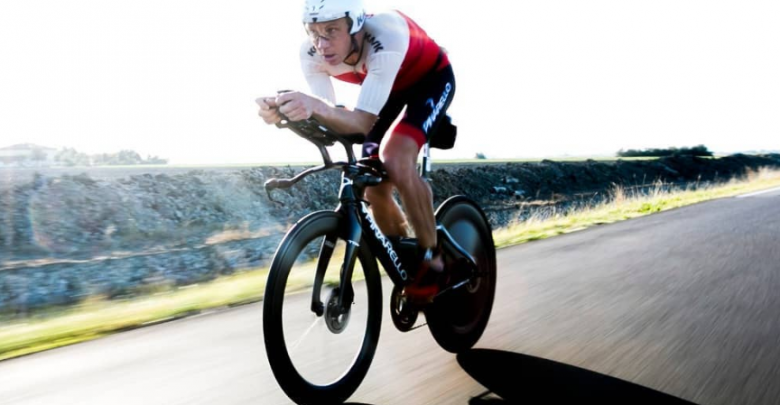 The Australian triathlete Cameron Wurf, got last year in Kona the best brand in the cycling segment of 180 kilometers with a time of 4:09:06, beating his own record of 4: 12: 24. In the test he finished in ninth position.
This year he returns to Kona after having achieved only 2 weeks ago the record victory included at IRONMAN Italy, where the chrono stopped with a time of 7: 46: 54.
His test times were as follows:
3,8 km swimming: 46: 39 (1 average: 14 min / 100)
180 km cycling: 4: 09: 30 (average of 43,47 km / h)
42 km run on foot: 2: 45: 02 (mean of 3: 55 min / km)
The Australian who part as one of the podium favorites and he can bet again to beat his own record, but it is somewhat complicated since last year in Kona the ideal conditions were had with little heat and little wind.
In addition to the consistency it has shown in Italy, if you know how to manage your potential on the bike you could opt for the fight for the podium.
These are the fastest times of the cycling segment in Kona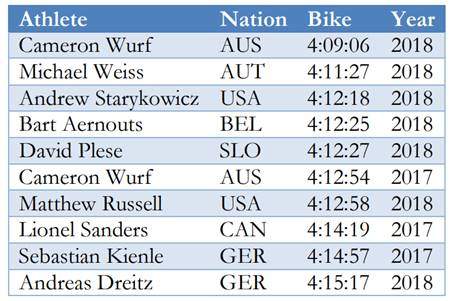 Data: trirating.com
We will have to wait for the October 12 to see what happens at the end.