The IRONMAN and IRONMAN 70.3 2020 Championships are suspended
The two tests that were to be held in early 2021 are finally canceled by Covid-19.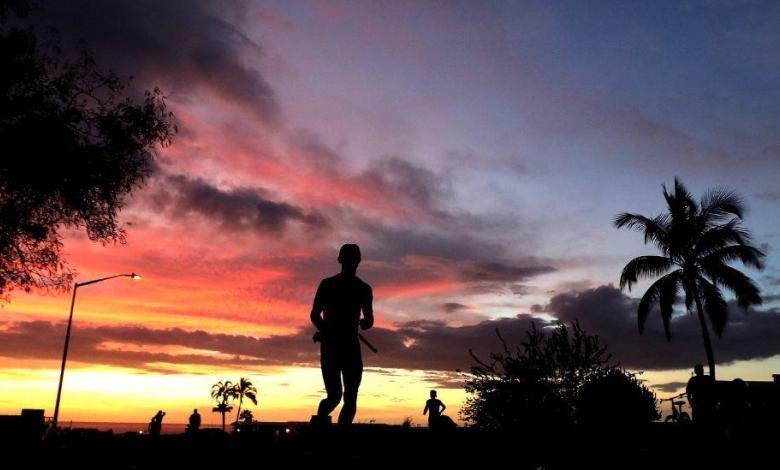 HOMBRE DE HIERRO announced that the rescheduled tests of the IRONMAN World Championship and IRONMAN 70.3 have been definitively canceled due to the current COVID-19 crisis.
«With great regret we have made the decision to cancel the 2020 editions of the Ironman World Championship and the Ironman 70.3 World Championship.
While we were hopeful that we could welcome our athletes, their families, and supporters to these events in early 2021, the continued impact of the pandemic makes it impossible, "said Ironman CEO Andrew Messick, in a release.
It will be the first time that there will be no IRONMAN World Championship in 43 years
This is the first time that the IRONMAN World Championship will not take place in its 43 years, and the first time for the 70.3 event since its inception in 2006.
Messick noted that while it's only July and the events had been rescheduled for early 2021, it was important to make this decision now to give athletes and sponsors time to adjust their plans.
They had been postponed to 2021.
IRONMAN had previously announced that the Kona World Championship would move from October 6 to February 6, 2021, and that next year it will feature two world championship events.
The 70.3 Championship was planned for November in New Zealand, it was also postponed to early 2021, but a date had not yet been set.
With the passing of these two tests, there will only be one World Championship in 2021.
In 2021 there will only be one World Championship
The only IRONMAN 2021 World Championship will take place on October 9 and that of 70.3 2021 will take place on 17 and September 18 in St. George, Utah.
RONMAN is already working to celebrate the 2022 70.3 event in New Zealand, instead of the one that was supposed to happen this year.
Classified athletes may compete in 2021 or 2022
Athletes who had Slot will have the option to compete in the 2021 or 2022 championships, according to IRONMAN.
Those athletes will be contacted directly. Athletes who have won Slots for the 70.3 World Championship through virtual races will receive a slot for the 2021 championships in St. George.