Carlos López also deserves to be in Kona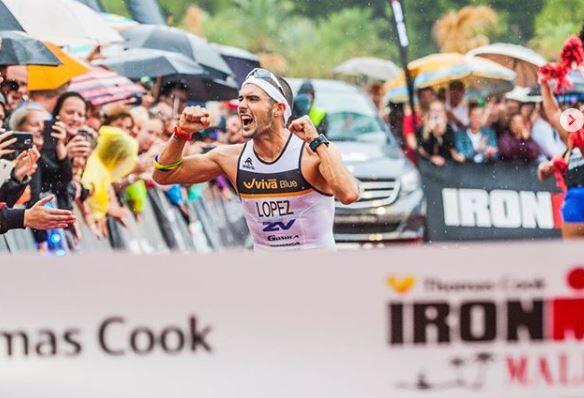 {wbamp-meta name = »image» url = »images / stories / news_08 / carlos-lopez-deserves-be-kona.JPG» width = »1080" height = »505"}
The triathlete who also suffered an accident last year in Mallorca has not been invited by the organization, as if he has been Matt Russell
Yesterday we learned that the triathlete who suffered an accident in Kona last year Matt Russell has been invited by the organization, however Carlos López, who was also atropellado a few days before while training and staying out of kona has not received any calls from the organization.
Carlos commented the following on social networks
«I am pleasantly surprised by IronMan's decision to invite Matt Russell to Kona 2018. Without a doubt it is a great initiative to give him the opportunity after the bad luck he had last year. I know very well how he had to feel after what it takes to reach the top.
However I can not avoid contradictory feelings.
I would have been very happy to have had that opportunity too, simply for two reasons: I got my points to be in Kona after much effort, and without even being professional, and I was also run over, losing the opportunity of my life to be in " the Mecca "of the triathlon.
I had a hard time recovering from the accident, and after that I had the operation of appendicitis, but I am strong, and prepared for what has to come.
I hope IronMan is also able to assess my story, that of an unprofessional triathlete who despite the difficulties got a slot for Kona and to which, like Russell, an outrage away from the dream of every triathlete, KONA. "
From Triathlon News we wish that there is the same treatment with Carlos that with the other triathletes invited by the organization